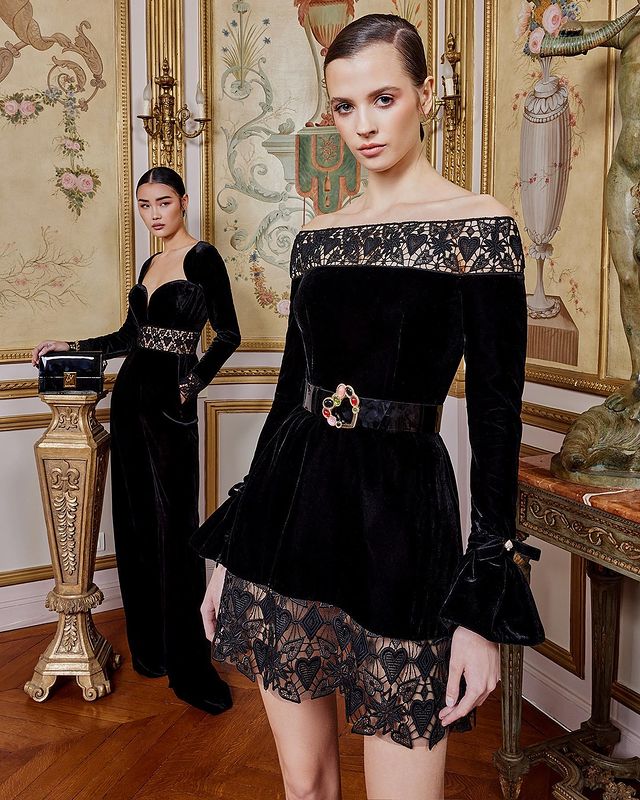 For Pre-fall 2023, the fashion house gave their best in the production of exquisite designs as they kept their loyal customers at heart.
Read Also: Glam Look Of The Day: Moyo Lawal Stuns In Birthday Photo
The fashion house as expected aimed to please as the designs were of different variety; silk, lace, net and cotton.
Murad showed restraint in a few designs. Lilac stood out on a bustier gown in lustrous taffeta, an apple green ballerina dress was simply adorned with tiny bows, and black T-shirt shapes were tastefully adorned with sparkling appliqués at the neckline or sleeves.
He simultaneously let his sense of humor go wild on nighttime and red carpet looks, cheerfully donning a gown with a black velvet bodice and a lilac skirt embroidered with hearts and diamonds. The designer's use of heart pockets and locations on the breasts may not be his best move, but they express his affection for his clientele.
Read Also: Marchesa Fashion Spring Summer 2023 RTW Collection
See full collection below;