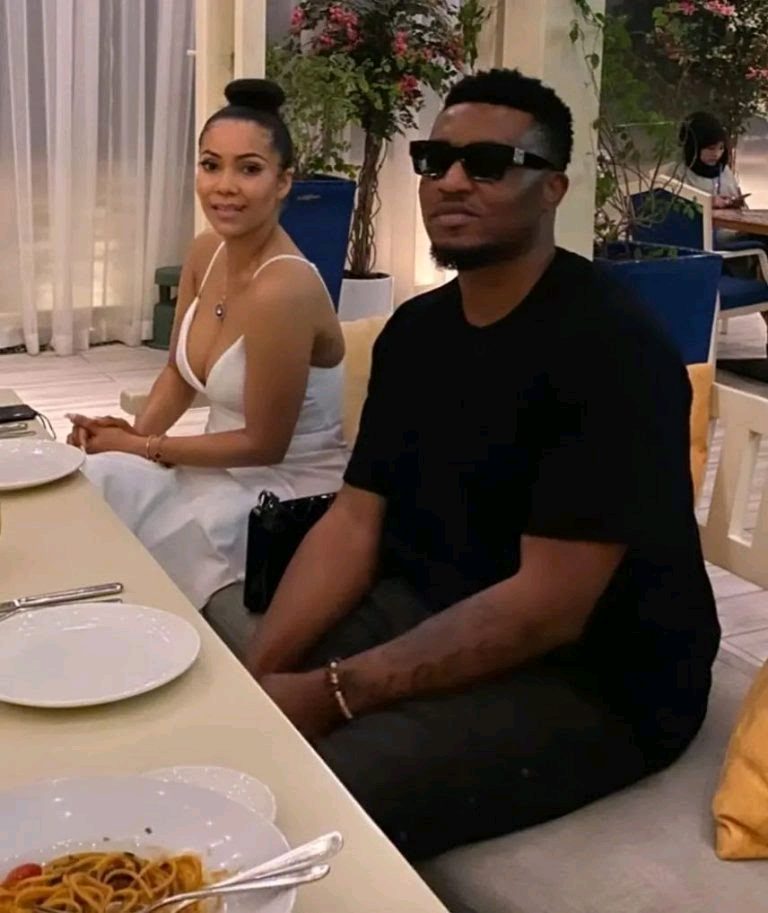 Following the on going Maria, husband snatching saga the brother of her alleged 'Married Lover' has decided to speak up concerning the case.
Kelvin Anene's brother is no longer having it, as he as decided to reply International barman, Cubana Chief Priest.
Recall that Maria was accused of snatching Kelvin from his wife, a mother of two kids and sister to popular socialite, Cubana Chief Priest.
Read Also: "Pere Don't Dey Enter My Eye" – Uriel Oputa Says
Cubana Chief Priest in series of social media post dragged Maria to filth, publicly alleging that she's dating a married man and even threatening his wife to leave him for her.
While the said Kelvin and Maria are yet to debunk or confirm Cubana Chief Priest's claim, Kelvin's brother has taken to social media to defend them and tackled their accuser, Chief Priest.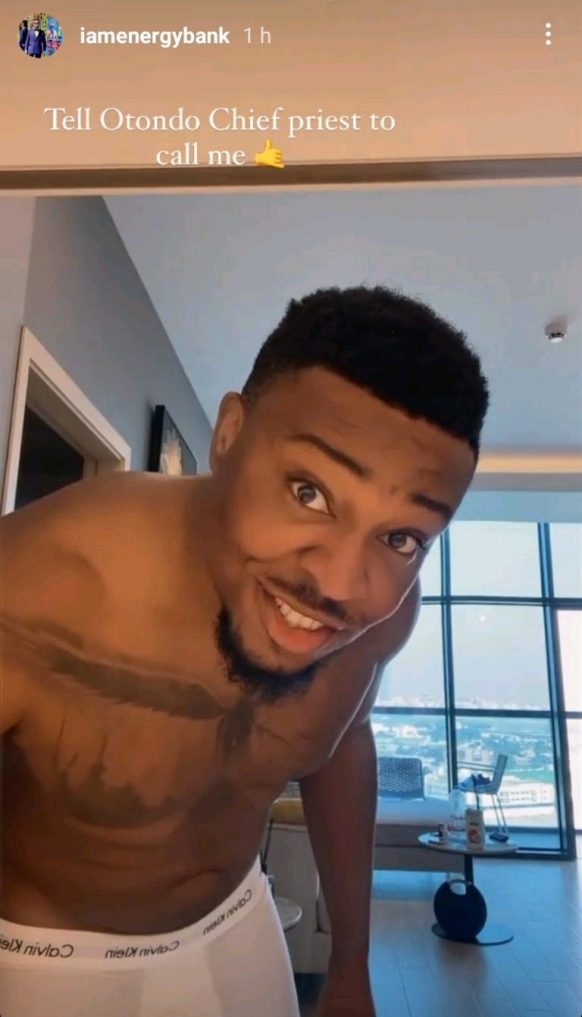 Energy Bank shared a photo of him with Maria and threatened to spill Cubana Chief Priest's dirty secretes if he says another word against his brother and Maria.
In his words,
Read Also: Maria Chike Shuns Blogger Who Asked Her About Her Husband Snatching Brouhaha
"Tell Otondo Chief priest to call me. We know your story for street, we know about your wives too. You cannot drag my family and now mute. Come out make we drag ourselves. Turn your notification!!"