Squid Game, Netflix's most popular series, is believed to be worth almost $US900 million ($A1.2 billion), according to Bloomberg News, citing statistics from an internal Netflix document.
When it premiered last month, the nine-episode drama, in which participants play childhood games with fatal repercussions for a chance to earn 45.6 billion won ($A52 million), became a worldwide success.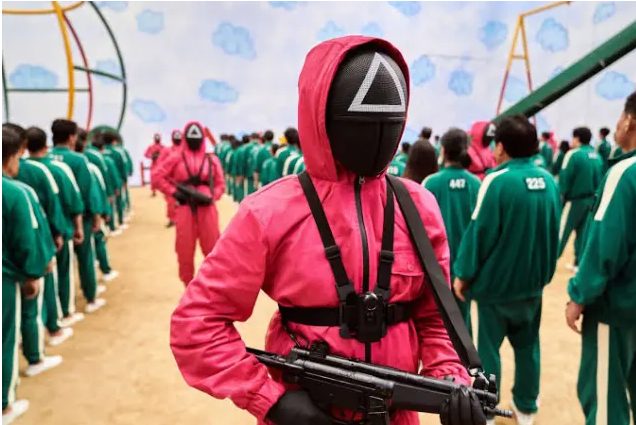 According to Bloomberg, the show cost just $US21.4 million ($A28.8 million) to create in compared to its projected net worth.
According to the report, about 132 million people have watched at least two minutes of the show in its first 23 days, easily breaking the record set by US drama Bridgerton, which was streamed by 82 million accounts in its first 28 days.
Netflix had previously reported that the series had 111 million fans, but Bloomberg stated that those statistics were based on somewhat older data.
California-based Netflix estimated 89 per cent of people who started the show watched more than one episode, the news agency said, and 66 per cent finished watching the series in the first 23 days.