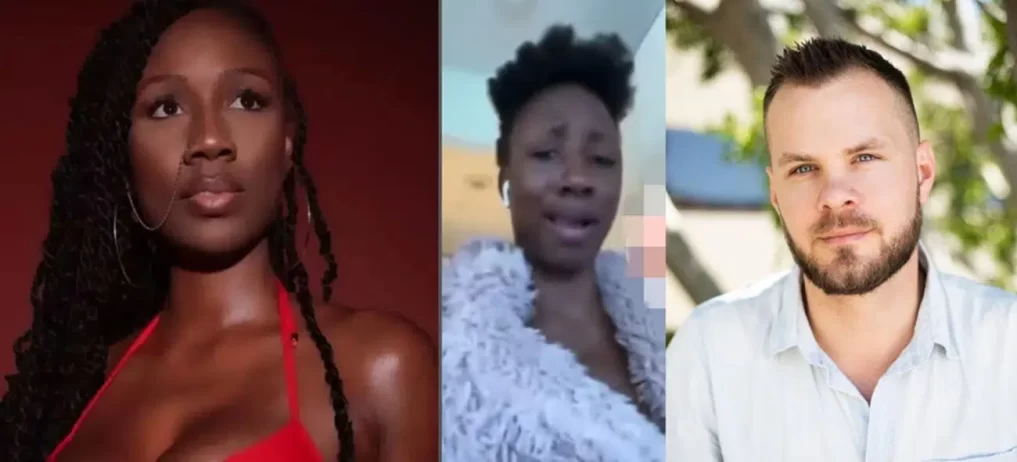 It seems dancer and entertainer, Korra Obidi is still reeling in shock over her crashed marriage with her ex-husband, Justin Dean.
Glamsquad recalls that Dean, an American therapist caused a stir on social media when he announced that he was divorcing Korra just 5 days after they welcomed their second child. Read here.
According to him, he cited infidelity and maltreatment as the bedrock of his decision. He also said that he tried his best to make the marriage work until he gave up. Though he didn't want this, he had to face reality.
READ ALSO: Beyoncé To Remove Offensive 'Lyric' From New Album Following Backlash
Months after the divorce, Korra who has been vocal following her husband's accusations talked about how exposing her relationship on social media led to its crash.
According to her, 'jealous goats' on social media kept telling her husband bad tales about her which made her husband run away from home. Read here.
In a new video, the mother-of-two lamented that she will never get married again. She noted that marriage is not an easy institution and despite giving it her all, it still didn't work out.
Speaking further, she said she cooked all sorts of meals for her ex-husband and satisfied him with different intimate styles but despite all these, her marriage still failed.
"I don't think I can marry again, I don't know weya it is something I can do again, because that institution…

"I tried I gave it my all, I gave it my full chest, inside that institution, mo ma cook, mo ma shake kini ye, mo ma fu ni doggy style, police-style, elephant style, any style…
Watch the video below,
READ ALSO: "Almost 90 per cent of Nigerian celebrities have gone under the knife" – Blessing Okoro breaks silence