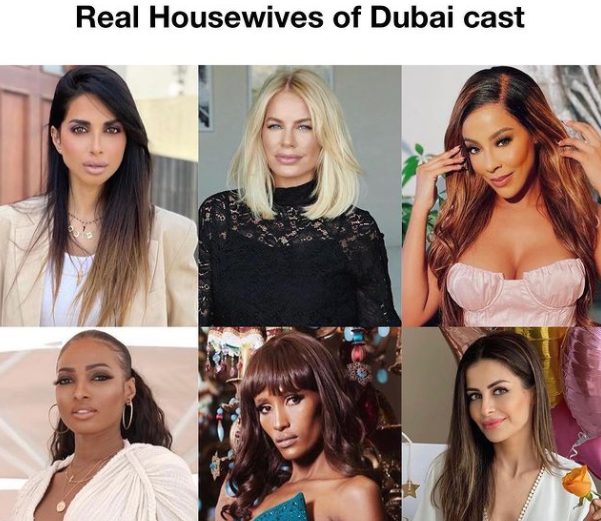 Cosmopolitan Magazine has released the Real Housewives of Dubai (RHODUBAI) cast!
Sara Al Madani, Caroline Stanbury, Caroline Brooks, Lesa Milan Hall, Chanel Ayan, and Nina Ali will star in the season, which will premiere on Bravo in 2022.
Read Also: RHOA: NeNe Leakes would be happy to return to The Real Housewives of Atlanta.
Cosmopolitan Magazine published the cast for a short time before removing it.
Read Also: Rhodubai: Andy Cohen wants Lindsay Lohan to be a part of the cast