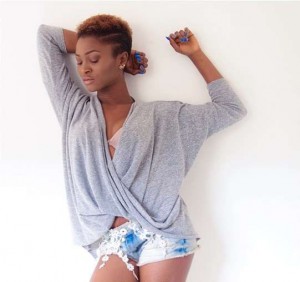 Famous Nigerian female rapper, Eva Alordiah has shocked her fans after she revealed she's leaving music for good in a lengthy post she dedicated to her fans via her official Instagram page.
"It's tomorrow!! My last show as a 'Music Artiste'! Yes, I am ending another chapter in my life and ready for the next! Eva says. If you Love Eva, you gotta be here tomorrow no? Please 😣 I really want you to come. Bring 4 friends.
I would be performing songs from before you knew me till right now! It is Live and Unplugged with the band and I want to share this experience with only the best and realest fans!
If you have never seen me play with the band please be here tomorrow! I promise you a fantastic Hiphop experience, God help me
Can't wait to see you guys. 💜💜💜
I would be at the Venue from 8PM to meet you all one on one! Pictures, Selfies, Drinks, anyone?
Please please please tag 2 crazy Eva Fans!
Free!
Since she posted this on her Instagram, her fans have been trying to ascertain the reason for this. Some people say she is getting married, while some say her music career is flaundering. What do you think?