Former beauty queen and actress, Priyanka Chopra, 39, and Nick Jonas, 29, have welcomed their first child via surrogacy.
They both made the announcement via their respective Instagram accounts.
"We are overjoyed to announce that we have welcomed a baby via surrogate. We respectfully ask for privacy during this special time as we focus on out family. Thank you so much." They wrote.
Read Also: Uti Nwachukwu Addresses Those Against Surrogacy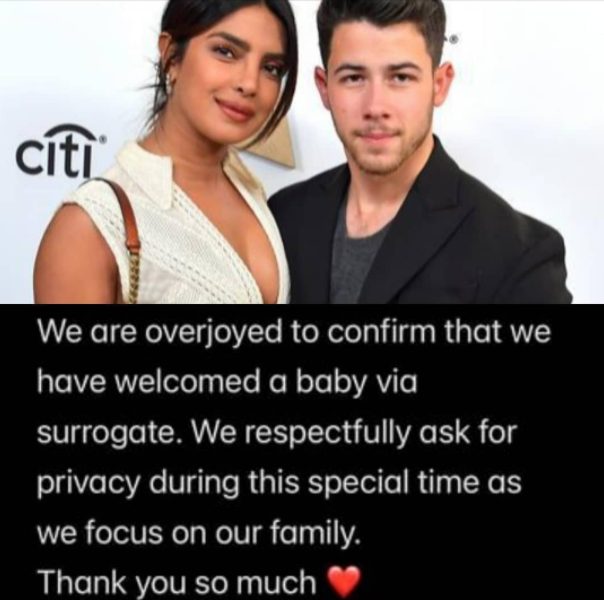 Nick Jonas and Priyanka Chopra Jonas started dating in May 2018, and their engagement was reported by PEOPLE in July of that year.
The couple, who married in December 2018 in both a Western and a traditional Hindu wedding, turned to their individual Instagram accounts to describe how they spent the big day.
During an appearance on InStyle's Ladies First With Laura Brown podcast, Priyanka talked about her and Nick's long-distance relationship despite the epidemic and their hectic schedules. "This year has been extremely difficult. Being away from home for a year, especially at a time when you can't fly to see your family, was quite difficult "The actress from Quantico elaborated.