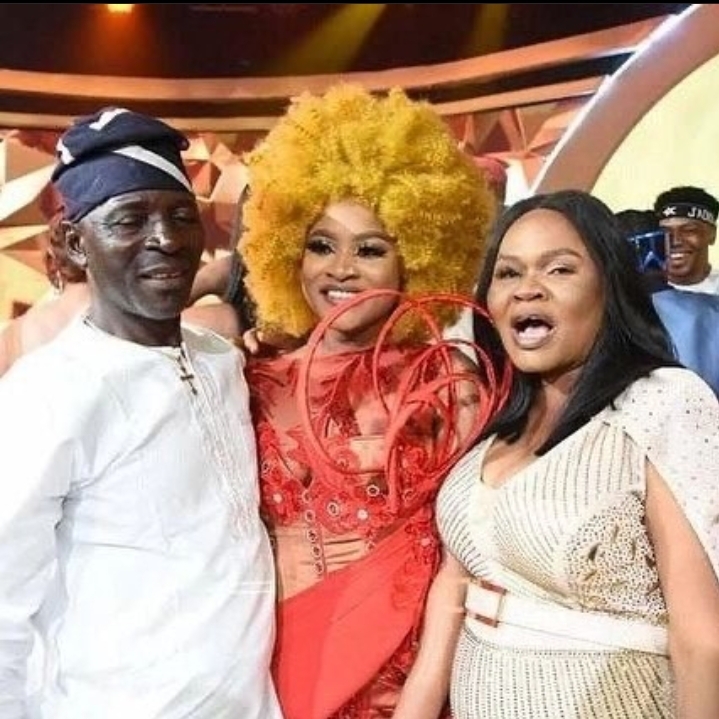 Big Brother Naija 'Level Up' winner, Ijeoma Otabor better known as Phyna has reacted to reports of her abandoning her family.
In an interview with Vanguard, the reality star's father shared his challenging experience, asserting that his daughter has distanced herself from him since her victory on the show.
He disclosed that Phyna had given him assurances, promising that her newfound success would lead to a better and more prosperous life for their family. Unfortunately, she did not fulfill these promises. Read here
Blowing hot, Phyna called out Vanguard Newspaper for tormenting her with texts and calls and for probing her with unnecessary questions.
"I think it's time for me to sue this useless vanguard, they've been tormenting me with texts and calls. I mistakenly picked one of the numbers 4days back immediately I said hello the useless man just said he was Ben Njoku from Vanguard and the next thing this bastard started asking questions. I just asked him how could call me and start questioning me immediately I then ended, and he texted me immediately that he was so sorry.

"Now you went back to your cupboard to say your father is crying your mother gave him a bastard son? Vanguard will crumble".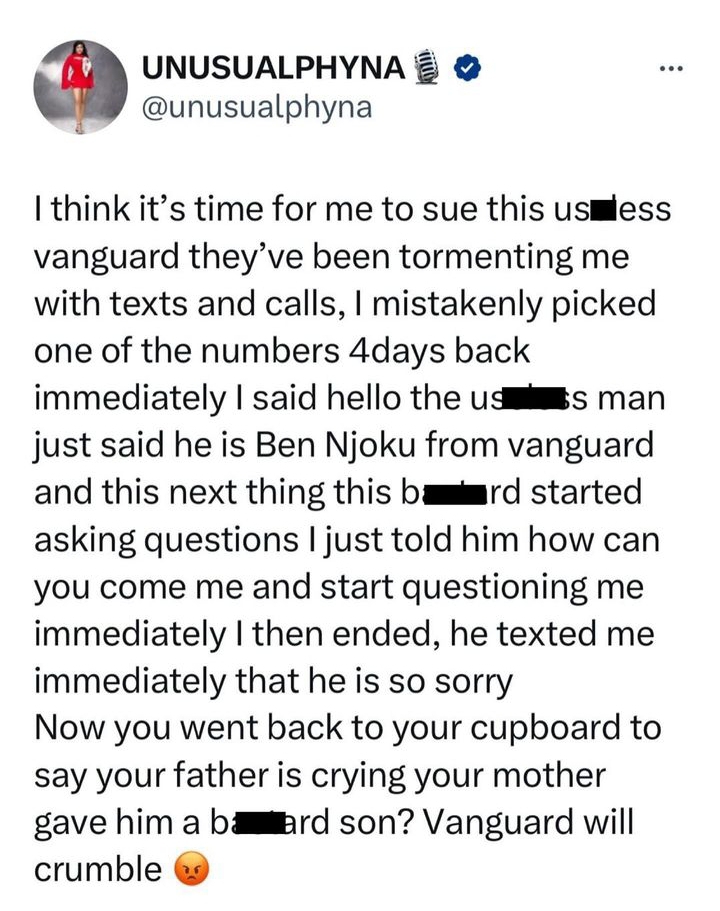 Last year, November to be precise, Phyna acquired a brand new SUV for her father.
The reality star posted a video of the lavish car as she gave it to her father.
Her delighted father, who was amazed by his new gift, took ownership of the vehicle and expressed his gratitude to his daughter for the thoughtful purchase.
Read Also: BBnaija Housemates, That Rock Red In A Way No One Has