Following backlash on social media, life coach Solomon Buchi has clarified his earlier assertion that he and his fiancée, Deola Arike, are no longer together.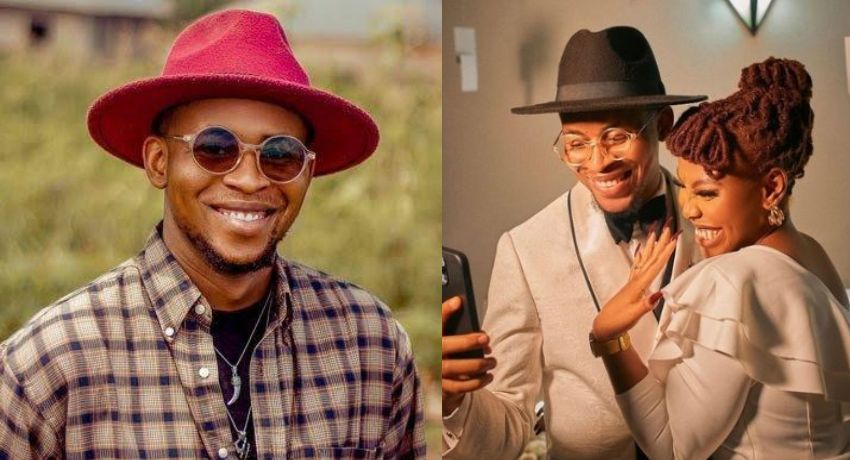 The relationship expert had previously announced his failed relationship with a note about heartbreak on the microblogging site, Twitter. He wrote:
"I'm going through a heartbreak and some days I wake up fine, some days, I wake up a mess. People don't realize show much they can mess someone up. Betrayal hurts so deeply."
A tweep then asked: Ariyike don go?
Solomon retorted: Now that you've asked. We are no longer together.
Only a few hours later, Solomon Buchi denied the assertion while claiming that he had only given the media what they wanted to hear during a live audio session on Twitter.
He added that some toxic feminists had jumped on the news to celebrate his fall.
Check out some responses below:
iam _omonike wrote: This guy has A1 in clout chasing D
madame_la_presidente wrote: At this point he reeks of desperation
charles_tian wrote: And bobrisky talk say this boy no get sense but we no believe am
wf_annabelle wrote: Be like dem see Vision for Ariyike say she no go see Another man marry if she no marry this man, Cos wtf is ds eeee
bettysylmich wrote: People are fond of meddling into issues that doesn't concern them, how would u want someone's relationship to break # gosh.
chefri_rinata96 wrote: When I heard his voice I felt like let me listen.but ah Oga sense is far o .because what are you even saying that is irritating to the ears.
adesola__alonge wrote: if you are together, why say you are no longer together?
jahara_beryl wrote: See the girl should go now with this one he just did. Why lie on Twitter for testing people. She's stuck with a clout chasing child who thinks he's very progressive but honestly is forming woke.
lyn_kayy wrote: Dear Mr. Solomon, you and your fiancée are only popular on Twitter, we on IG give absolutely zero to no fucks about y'all, keep all your drama there henceforth,