Pour one out for the sanctity of marriage because people just don't get hitched like they used to.
When our grandparents were young, it was customary to tie the knot with your junior high school love at age 17 and stay together for decades before passing away together at the ripe age of 98. And this? Maybe you know someone who still has that unending love in their heart, but not in Hollywood, sweetie!
Now that we've seen the famous people who have successfully maintained their marriages for years, it's time to look at the other side. During flu season, these actors and actresses go through husbands like Kleenex.
Here are 10 famous people who have been married much more often than you have.
Larry King's Eight Marriages
Man, who'd have guessed a man with such an overt suspender fetish could have wed seven different ladies eight times in total! That's Larry King, baby, f*cking King! Or maybe that was Larry King… RIP.
His parents had his first marriage to Freda Miller, his high school sweetheart, annulled when he was just 19. He then wed Annette Kay almost ten years later. Larry Jr., Kay's kid, didn't meet his father until he was in his thirties after Kay gave birth to him. A couple of years later, Larry married Playboy bunny Alene Akins twice; he continued his matrimonial wanderings until his final union with Shawn Southwick in 1997
Kim Kardashian
It's reasonable to say that Kim might not join the Kate Winslet-like "third time's a charm" club, but put it down to the pressure of the business. The four-year marriage to music producer Damon Thomas marked the start of the businesswoman with the very large behind's wild life of nuptials. Next, she got hitched to NBA player Kris Humphries, from whom she filed for divorce just 72 days later. Finally, she married Kanye.
Billy Bob Thornton's Six Marriages
It's terribly bad that we are so familiar with Billy Bob Thornton's sexual history. Not that we have anything against the actor and alleged singer, but we are aware that we are not the only ones who find it impossible to forget the interview with Thornton and his then-wife Angelina Jolie. Billy Bob has wed six women in all, including Angelina Jolie: Melissa Lee Gatlin, Toni Lawrence, Cynda Williams, Pietra Dawn Cherniak, and his current spouse Connie Angland. Hey, perhaps he has a lot of room to maneuver below the belt?
Nic Cage's Five Marriages

Nicolas Cage shows up to the "Color Out of Space" special screening sporting an animal print and spike leather jacket.
Nic cannot be confined to a cage (sorry). Anyway, with five weddings under his belt (his first was to the great and talented Patricia Arquette), Cage has tied the knot with a variety of women, including Lisa Marie Presley, the daughter of Elvis the small-time singer, and Alice Kim, a waitress at a restaurant in Los Angeles. Fun fact: Cage, the Face/Off star, had a four-day marriage to makeup artist Erika Koike before he requested an annulment.
James Cameron's Five Marriages
You've got to give it to Cameron; he's been married more times than he's made movies. The weddings of the Titanic director span several decades, starting with Sharon Williams from 1978 to 1984 and Gale Anne Hurd from 1985 to 1989. She came before the filmmaker of Zero Dark Thirty, Kathryn Bigelow, the Terminator exterminator Linda Hamilton (1989–1991), and ultimately the environmentalist Suzy Amis (2000). Build a time machine and travel back to 1997 if you were hoping for a perfect "My Heart Will Go On" joke. Pack a jacket.
Ryan Reynolds's Two Marriages
Not all famous people get divorced five or six times. Some of them have two marriages, just like regular people. At least in Ryan Reynolds' case. The Deadpool actor, gin enthusiast, and essentially lovely man lived with Scarlett Johansson from 2008 to 2010 before getting married to Blake Lively in 2012.
Mickey Rooney's Eight Marriages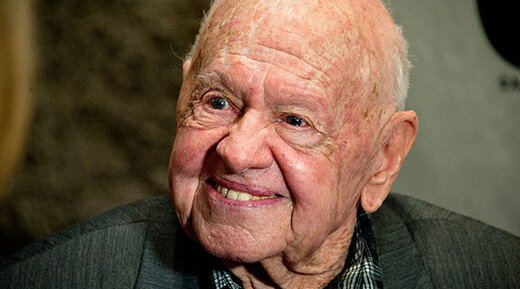 Mickey Rooney had an extraordinarily fortunate (curse? blurred??) existence, making the unheard-of transition from kid actor to child-sized adult actor. Life Is Short, Rooney's ostensibly average-sized book, tells the story of his first marriage, which ended abruptly due to his gambling addiction and infidelity to his wife Ava Gardner in 1942. Of his subsequent unions, his marriage to Marge Lane, which was infamously short-lived (only 100 days), stands out. After a mutual acquaintance passed away, Marge and Mickey allegedly turned to one another and fled to Vegas to get married.
Gary Oldman
Actor Gary Oldman, who is well-known for his wide range of performing roles and a brief cameo appearance on the television series Friends, obviously knows how to pick 'em. In a brief marriage from 1987 to 1990, actress Lesley Manville takes the top rank as the first ex-wife, closely followed by none other than Uma Thurman for a brief period in the 1990s. Olman's 1997 union with then-aspiring actress/model Donya Fiorentino lasted only four years before coming to an end, giving Alexandra Edenborough the last available place. Well, that one also ended in divorce.
Jennifer Aniston
Jennifer Aniston was married fewer than a full hand's worth of times prior to becoming our favorite famously single star. Some people overlook the fact that the actress formerly known as Rachel Green briefly wed standard hottie Justin Theroux. We all know how the first relationship with Brad Pitt turned out. Unfortunately, the two took a break in 2018, but it appears that their separation may be lengthy. Pity.
Tom Cruise's Three Marriages
Tom Cruise is a genuine celebrity—outwardly he's crazy, "secretly" short, and frequently wed. The duration of Cruise's first marriage, which lasted three years from 1987 to 1990 with actress Mimi Rogers, was rapidly surpassed when Cruise wed Nicole Kidman in 1990. After their 11-year relationship ended in 2001, his Xenu-approved marriage to Katie Holmes lasted from 2006 to 2012. Love is a weird thing; one moment you're dancing on the sofa with joy, the next you're having an AM radio used to remove a sack of thetan from your blood.