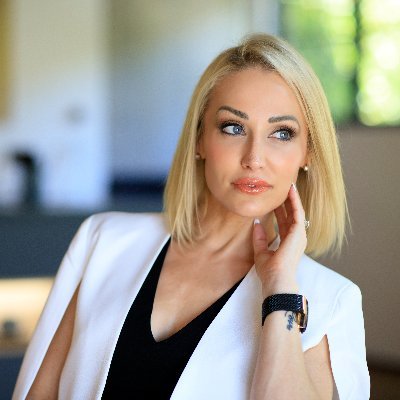 'Selling Sunset' star, Mary Fitzgerald  has revealed she is staying positive after suffering a septic miscarriage.
According to the Mayo Clinic, a septic miscarriage occurs when a woman has an infection in the uterus. This condition can result in chills, fever, vaginal discharge, vaginal bleeding, and an accelerated heart rate. After that, surgery is required to get rid of the infection's origin.
She revealed she became pregnant while on her honeymoon in Bali with husband Romain Bonnet, 29, but sadly it "didn't work out" in a tearful video posted to Instagram on Friday.
READ ALSO: 6ix9ine breaks silence following Gym beatdown
"I guess the only reason why I've been silent for a long time — and the reason why I'm speaking out now — is because I do realize how common this is and how many people go through this," she continued.
The reality TV star continued by saying that while things have been "rough," there is "still hope" and she will "keep trying" until she has "good news to share." The reality TV star already has a 28-year-old son named Austin.
Fitzgerald continued the positive thinking in her caption, writing, "We won't be giving up… and if this message speaks to you in any way or you are feeling down, helpless, alone… please know we are in this together. Hang in there…"