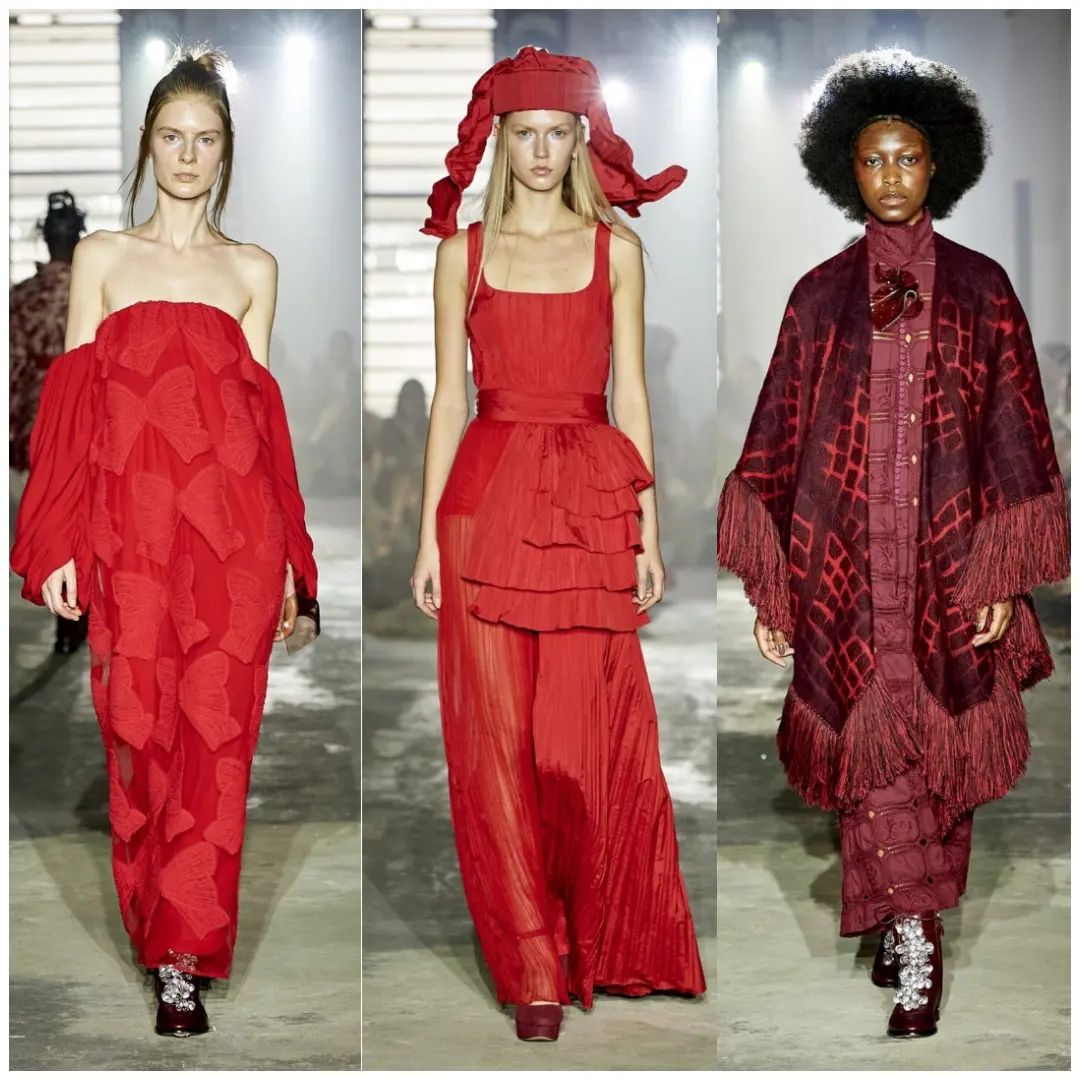 For Paula Raia Fall Winter 2023 collection, the fashion house went for extravagant colors; representing class and luxury. The creative director who seem obsessed with pleasing her loyal customers went all out in this collection.
Read Also: Charles & Ron Spring Summer 2023 Collection
Paula expertly uses a magnifying glass to broaden our perspective of these ephemeral creatures, which serve as a vessel for the many textures she has brilliantly made. Her fabrics are as tactile as they are aesthetically stunning, ranging from fluffy and cozy to puffed and quilted.
Indeed, Paula's palette is a study in contrasts, with a surprising darkness that perfectly complements her metallics and trademark earth tones. Despite her designs' languid grace, there is a perceptible tension – a cocoon-like quality that tempts us to hibernate and fantasize about other realities, other worlds.
Read Also: House of Sunny's Rose-Tinted Fall-Winter 2023 Collection
Paula Raia's collection is a maximalist tour de force for the discerning fashionista, delivering an epiphany, a veritable dazzle that takes us to another world.
See full collection as compiled by raminez_luxury_fashion;