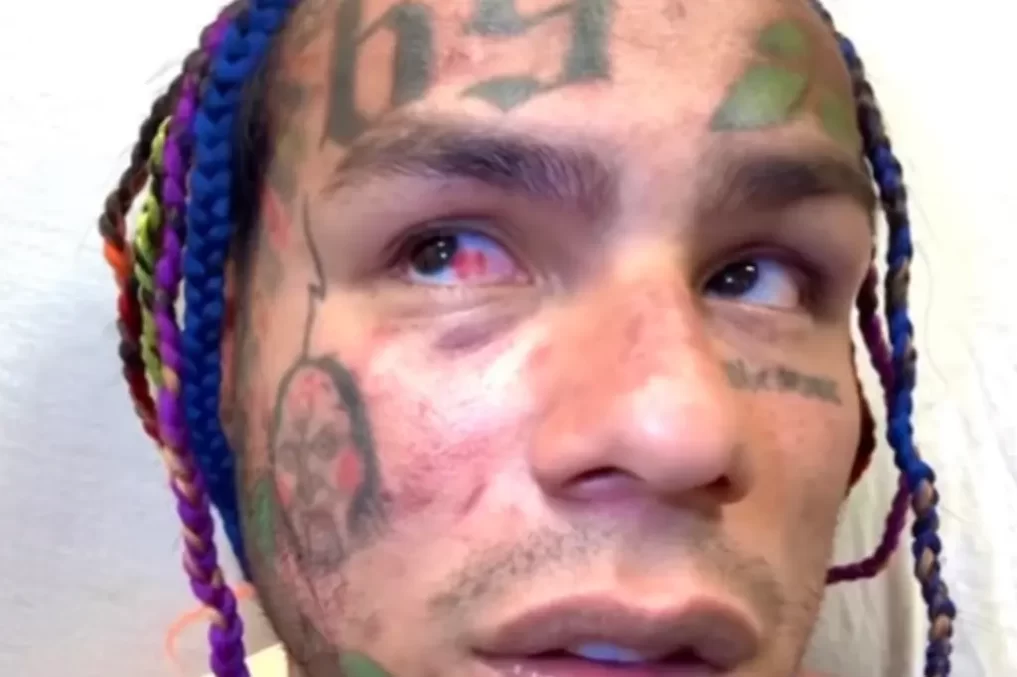 American rapper, Daniel Hernandez, famously known as Tekashi 6ix9ine has finally spoken up after he was attacked by three men in a gym.
"For 2 years I been walking around with no security," he captioned a video of the attack. "Not saying I promote that BUT now you see I really never hid from anything."
The "Gooba" rapper, 26, went on to call the men cowards before switching his tune, saying he's "not mad" about the "unfair" situation.
READ ALSO: Three men arrested following Tekashi 6ix9ine assault at a gym
"In the street there's no rules so I cant say they were wrong," he explained, noting that he had "nothing to do with" the business they were trying to settle.
"I'm happy to be here still. And I want to say I love my fans. Thank you," the rapper continued, before concluding the post with a special message.
"P.S : I never knew we respected jumping people. When did that ever become a W???"
The three men who attacked Tekashi 6ix9ine in a South Florida gym earlier this month came under fire from the rapper, who called them "nothing but cowardly."
After being severely assaulted and being taken to the hospital on Friday, the rapper spoke out for the first time on Instagram.
Rapper with rainbow hair was attacked while using the sauna at LA Fitness. Rafael Medina Jr., Octavious Medina, and Anthony Maldonado have since been taken into custody.