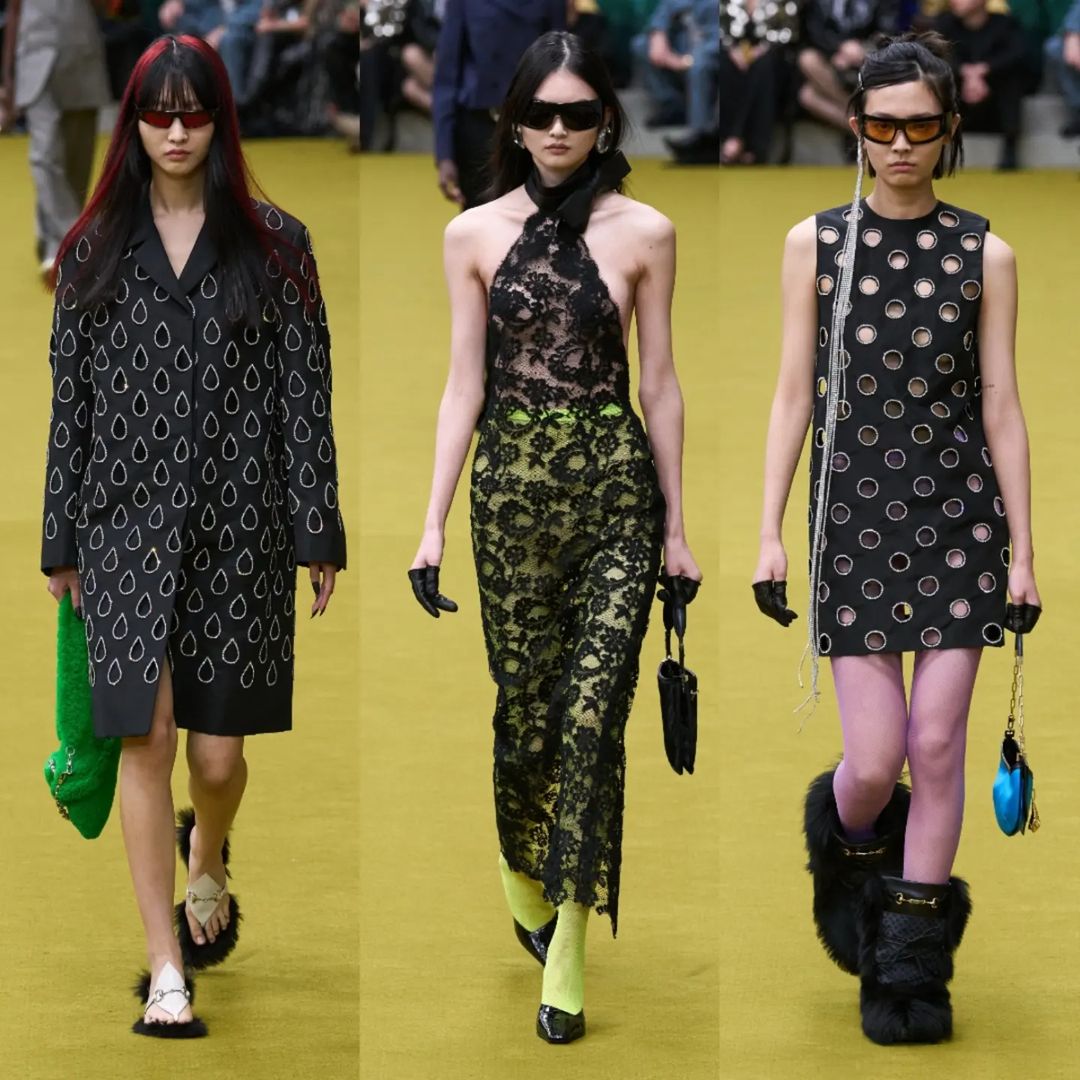 Gucci FW 2023 RTW Collection was a taste of Gucci's new creative director, Sabato De Sarno and Alessandro Michele's Twinsburg sign-off although it was earlier announced that De Sarno will be making his first collection in spring 2024.
Read Also: Tod's Fall-Winter 2023 Ready To Wear Collection
Heart-shaped faux-fur collars on coats and heart-shaped panniers on party dresses; crystal-trimmed portholes on a black shift and slip dresses made from see-through sequins; high-drama faux-fur chubbies and low-key boyfriend jeans and button-downs. Accessories include oversized double-G buckles, a horse-bit handbag resurrected from 2003, metal spike heels half the height of their '90s forefathers, and a couple pairs of mukluks.
At the end of the show, design team members by the dozen emerged from three banks of elevators to take a group bow. The point was made: Gucci is much more than whoever is in charge of creative direction. Still, it's an important role, the instinctive force that connects disparate parts into a unified whole that's greater than the sum of its parts. In September, we'll find out what De Sarno will bring to Gucci's creative legacy.
Read Also: Moschino Fall-Winter 2023 Ready To Wear Collection
See full collection below;