Kim Kardashian has given an insight into her dating life during her appearance on The Late Late Show with James Corden, glamsquad reports 
READ ALSO: "I'm not your kid, I'm not Kim" – Kid Cudi drags Kanye West
The mother of four recently split from Pete Davidson, 28, and she has insisted that she is 'happily single' and not looking for a new beau.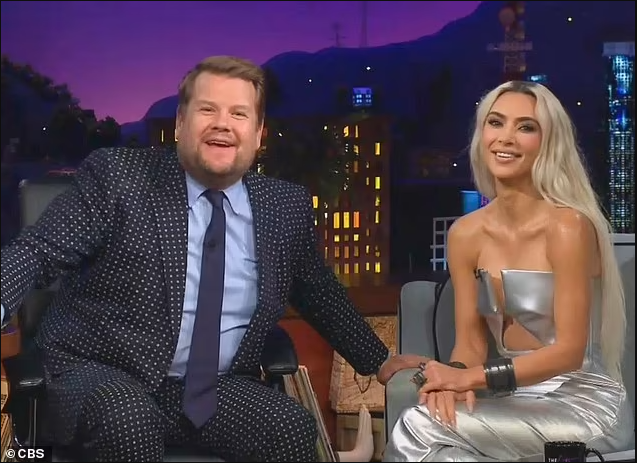 According to the reality star, she would be looking in different places for love, admitting she would like to ditch the A-list scene for a 'doctor or lawyer'.
'I haven't really thought about it. Cause I just am not looking,' Kim revealed, after host Corden asked 'how' she navigates the dating scene as a high-profile celebrity.

Sharing that her attention is on her current studies in law school, she continued: 'I just want to chill for a bit. I think I need some time to myself and to focus, finish school, all that.'
When she's ready to restart her romantic life, Kim said she probably wouldn't rely on a dating app or routes she's used in the past to find love.
READ ALSO: Glam Look Of The Day: Kim Kardashian Slays Hot in a Bodycon Dress
'I think my next route will, I feel like I have to do something like go to different places. Clearly it's not working what I'm doing.

'So I don't know, maybe like [go to] a hospital, and meet a doctor. A law firm,' she mused.

'I think it's going to be scientist, neuroscientist, bio chemist, doctor, attorney, that is maybe what I envision in the future.'

Kim's on-air comments about her dating life come after a source dished to E! News that the KUWTK alum was 'ready to date' again but with 'the right person who understands her life.'