Kenyan gospel singer speaks on judgment, finding mercy days after leaked nude photos: Days after her nude images went viral, Kenyan gospel singer Mary Lincoln spoke about judgment and finding compassion.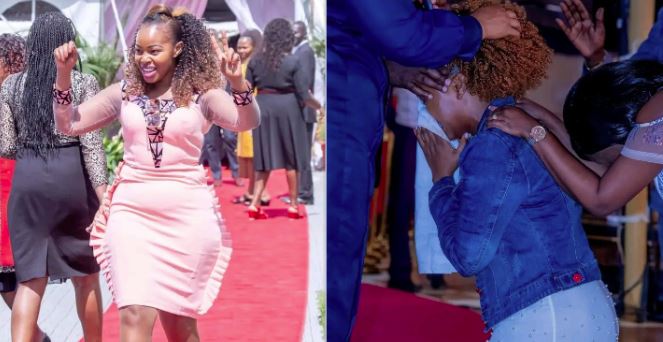 The musician who expressed regret after the images went public wrote to her Facebook fans on Monday, asserting that justice is overturned when mercy speaks.
She wrote: "When Mercy speaks, Judgement is cancelled and when Grace Speaks Protocol is broken. Mercy and Grace Speak for you Today. Have a Blessed week."
Following the leak and sharing of Mary's nude photos by celebrity scandal blogger Martha Mwihaki Hinga, who has amassed a sizable following for her coverage of celebrity scandals, Mary came under fire.
Bishop Michael Wanderi of the Christian Fellowship Foundation (CFF) claims that a repentant Mary came to him amid the scandal to beg for prayers and pardon.
In a picture posted on Facebook, the pastor and several people joined him in praying for the gospel singer as they surrounded Mary in the church.
Along with Shiru Wa GP, Joyce Irungu, Anne Lawrence, Karangu Muraya, and Judie Masila, Mary was joined by a number of other performers, whom she thanked for their assistance during the incident.
After the prayers, Mary said, "I have repented and obtained pardon in the face of God."
"Yes, we went to the Christian Foundation Fellowship (CFF) Church for repentance and forgiveness prayer. Our God is merciful and offers those who repent a second chance to resume service to him. What is important is that I am now full of renewed energy to continue ministering and spreading the love of our merciful and forgiving God," she wrote on Facebook.