Jack Dorsey, the Chief Executive Officer of Twitter, has resigned.
He resigned on Monday after co-founding the social networking company for 16 years.
"I resigned from Twitter," he stated, along with a screenshot of his resignation letter from Twitter.
Also, he named Parag Agrawal as his successor.
Let's take a look at his life and legacy now:
Who Is Jack Dorsey?
Jack Dorsey became active in web programming as a college student, eventually launching the Twitter social networking site in 2006. Dorsey has been the CEO, chairman of the board, and executive chairman of Twitter since that time. In 2010, he also launched the popular online payment platform Square.
Childhood
Jack was born on November 19, 1976, in St. Louis, Missouri. Dorsey grew interested in computers and communications at a young age while growing up in St. Louis, and he began programming while still a student at Bishop DuBourg High School. He was captivated by the technological challenge of coordinating taxi drivers, delivery vans, and other fleets of vehicles that required them to communicate in real-time with one another. Dorsey built dispatch software when he was 15 years old, and taxicab firms used it for decades after that.
Twitter's inception
Dorsey transferred to New York University after a brief spell at Missouri's University of Science and Technology. He dropped out of college even before earning his degree, following in computer science CEOs as Bill Gates, Mark Zuckerberg and Steve Jobs. Instead, Dorsey relocated to Oakland, California, and in 2000, he founded a company that sold dispatch software through the internet. Dorsey had the concept for a site that would combine the broad reach of dispatch software with the comfort of instant chat shortly after launching his company.
Dorsey approached Odeo, a now-defunct Silicon Valley startup, to pitch the idea. "He approached us with this idea: 'What if you could quickly share your status with all your friends, so they know what you're doing?'" Biz Stone, a former Odeo executive, said. Dorsey, Stone, and Odeo co-founder Evan Williams formed Obvious, which subsequently evolved into Twitter. Dorsey had constructed a simple site in two weeks where users could instantaneously publish brief messages of 140 characters, or less, known as "tweets" in Twitter terminology.
On March 21, 2006, Jack Dorsey sent out the first tweet: "just putting up my twttr." Dorsey has been appointed as the company's CEO. He removed his nose ring to appear more adult in Silicon Valley. But he kept his boyish, mop-like haircut and an abstract, forearm-length tattoo that resembled, among other things, the human clavicle bone. Dorsey was succeeded as CEO of Twitter by co-founder Evan Williams in October 2008, with Dorsey remaining as corporate chairman.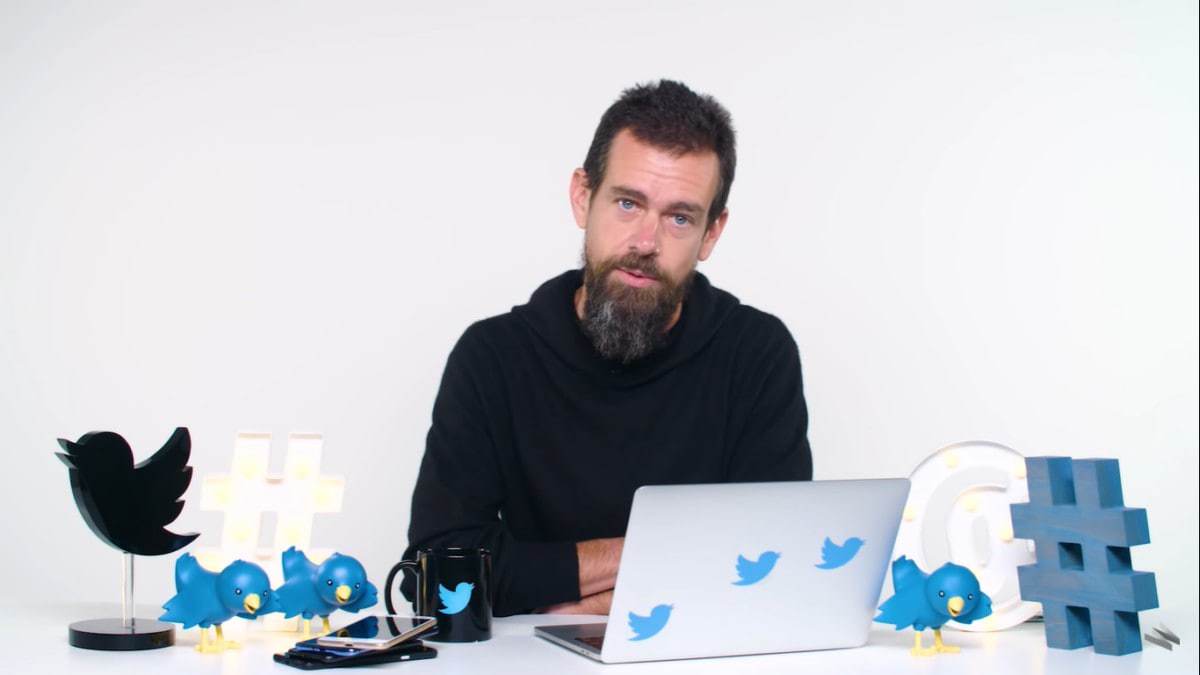 Twitter Achievement
Some criticized Twitter at first as a tool for the shallow and self-centered to broadcast the minutiae of their lives to the cosmos. Conan O'Brien, the late-night comedy show, even included a "Twitter Tracker" segment that criticized Twitter users. The site experienced frequent service failures in its early days. However, as celebrities and CEOs began to tweet, Twitter was no longer the target of many jokes. Twitter, which had unexpectedly become the leader of the "microblogging" movement, became a robust platform for U.S. Presidential candidates in 2008 to update their fans while on the campaign trail.
Twitter rose to international popularity following the June 2009 presidential elections in Iran, when thousands of opposition supporters marched to the streets to protest incumbent Mahmoud Ahmadinejad's alleged triumph. Iranian Twitter users swarmed the site with live updates after the government barred international news coverage text messaging and satellite feeds. A US State Department official even emailed Dorsey, requesting that Twitter postpone its scheduled repair so that protesters could continue tweeting. "Twitter appears to be playing a key role in Iran at this critical juncture. Could you keep it up? "Described the call by a State Department spokesperson. Twitter obliged.
Square's Inception
In 2010, Twitter had over 105 million users who tweeted 55 million times each day. Dorsey, on the other hand, had set his sights on other enterprises. He later became an investor in the social networking business Foursquare. He created a new venture, Square, allowing users to accept credit card payments using a small gadget plugged into their mobile phone or computer.
Square filed for an initial public offering (IPO) in October 2015 and became a publicly traded corporation the following month.
Billionaire entrepreneur
Dorsey's fortune increased dramatically following Twitter's initial public offering in November 2013. The company's shares began trading at $26 but immediately surged to $45 during its first trading day. Dorsey became a billionaire within hours as the value of his approximately 23.4 million shares skyrocketed.
Dorsey returned to Twitter in 2015. He first served as interim CEO before being named CEO. Shortly after, he stated that the company would be laying off approximately 8% of its workers. According to a securities document obtained by the Los Angeles Times, this move was "part of a broader effort to organize around the business's key product goals and generate efficiencies throughout the company."
President Trump and political influencer
Dorsey spoke before the Senate Intelligence Committee in September 2018 to describe the platform's tactics for combating fake accounts and addressing claims of political partiality after Twitter had a prominent role in shaping the debate surrounding the 2016 U.S. presidential election.
"We strongly believe in being unbiased, and we attempt to enforce our regulations in an impartial manner," the CEO stated in his prepared testimony. "In fact, Twitter is incentivized to maintain all viewpoints on the platform from a straightforward business standpoint and to serve the public debate."
Not everyone was convinced of Twitter's neutrality, with President Donald Trump, a well-known Twitter user, summoning Jack to the White House the following spring to discuss his concerns about his followers being erased.
The Twitter-Trump conflict heated up in May 2020, when the site provided fact-checking links to two of his posts in which he claimed that mail-in voting would result in rampant fraud. In response, the President threatened to "seriously control" or shut down social media platforms.
Philanthropy
Dorsey donated to the #TeamTrees climate change project in October 2019 by supporting the planting of 150,000 trees, gradually expanding his philanthropic initiatives.
Dorsey said in April 2020 that he would donate $1 billion in Square equity to fund coronavirus relief efforts around the world.
EndSARS: The Fight Against FG
Dorsey has been on the wrong side of the Nigerian government since October 2020, following a claim that he was complicit in the encouragement of the EndSARS protests, which resulted in the loss of lives and properties worth billions of dollars in Nigeria.
The regime of Nigerian President Major General Muhammadu Buhari (retd) stopped Twitter in June 2021, citing "consistent usage of the platform for activities capable of undermining Nigeria's corporate existence." The Federal Government's action followed the President's deleting of a contentious civil war post.
Since then, the Buhari administration has been chastised for what many see as restricting freedom of expression. The international community, including the European Union, the United Kingdom, the United States, and Canada, has since chastised the Buhari regime for its actions. But the Federal Government has remained steadfast in its stance, insisting that the San Francisco tech giant respect the West African nation's sovereignty.
Millions of Nigerian content creators who rely on Twitter for a living have been impacted since they are no longer permitted to use the platform. Some of them have since begun a voyage of diversification by experimenting with different social media platforms.
Nigeria, with over 200 million people, had over 33 million active social media users as of January 2021. According to Stats, WhatsApp is the most popular platform, with over 90 million users. Statista also reports that approximately 61.4 percent of Nigerian social media users use Twitter, 86.2 percent use Facebook, 81.6 percent use YouTube, 73.1 percent use Instagram, and 67.2 percent use Facebook Messenger.