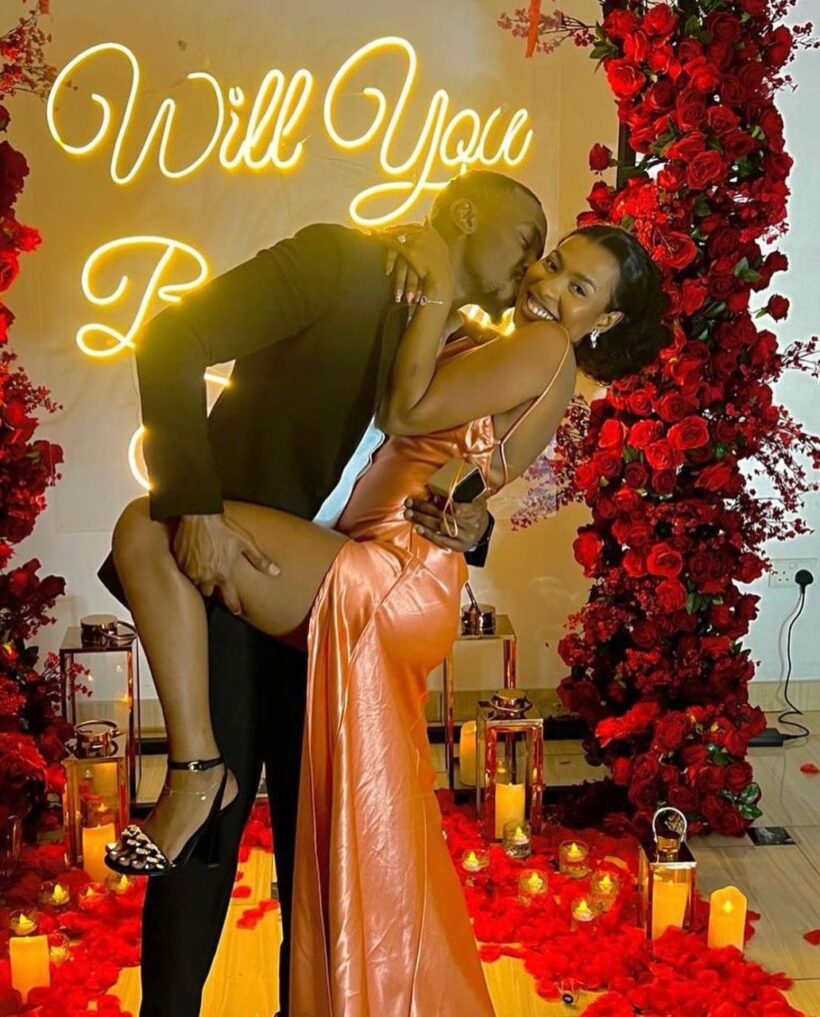 There is widespread jubilation on social media as Big Brother Naija Season 6 former housemates, Adeoluwa Okusaga and Nini Singh get engaged.
Pictures and videos from the proposal night are making rounds on social media and have left many excited.
Saga proposed to his heartthrob by getting down on one knee and asking her to be his lifelong companion. As expected, Nini joyfully accepted his proposal."
Watch the video here: https://www.instagram.com/p/CqdZFQrsH72/?utm_source=ig_web_copy_link
While the exact date of the proposal remains undisclosed, the couple is maintaining a low profile regarding their relationship.
The couple, who were best friends during their time in the 'Shine Ya Eye' edition of BBNaija, shared an inseparable bond. Despite sleeping in the same bed from the third week until their eviction, they refuted any claims of being romantically involved.
Netizens jubilate as Saga and Nini engage
Netizens who have been fans of the former BBNaija's ex-housemates congratulated them and commended Saga for not giving up.
One Veevogee wrote: "This is so beautiful. Even the blind could see how much Saga Loved Nini even at the point of disobeying Biggie. So happy for them. A Patient and Intentional guy. Just too natural, playful and real. Moral Lesson: Never give up on what you truly want".
On Callmedammy wrote: "Saga finally…we are happy for you o"
One lifestyle blog wrote: "I'm genuinely happy for them considering how much Saga was trolled. Nini is one lucky girl"
One Mise_Chill wrote: "Congratulations to both of them especially Saga. He truly loves Nini and definitely deserves her. I have no doubt he will make a good husband thus fulfilling God's word "men love your wives. Dear Nini, the Bible says " honour your husband " always remember this. Good luck guys"
One official Browne wrote: "hose of us who called him names are still single after two years oh. See life"
One Ovee wrote: "Saga is very intentional. I really love how he loves her and how he's very playful around her. I wish them lots of happiness. The only BBN couple I'm happy will be spending forever, together!"
One Kemzii wrote: "She is very lucky to have him.Saga is an exceptional man"
Read Also: 15 Nigerian musicians that are good role models in the society