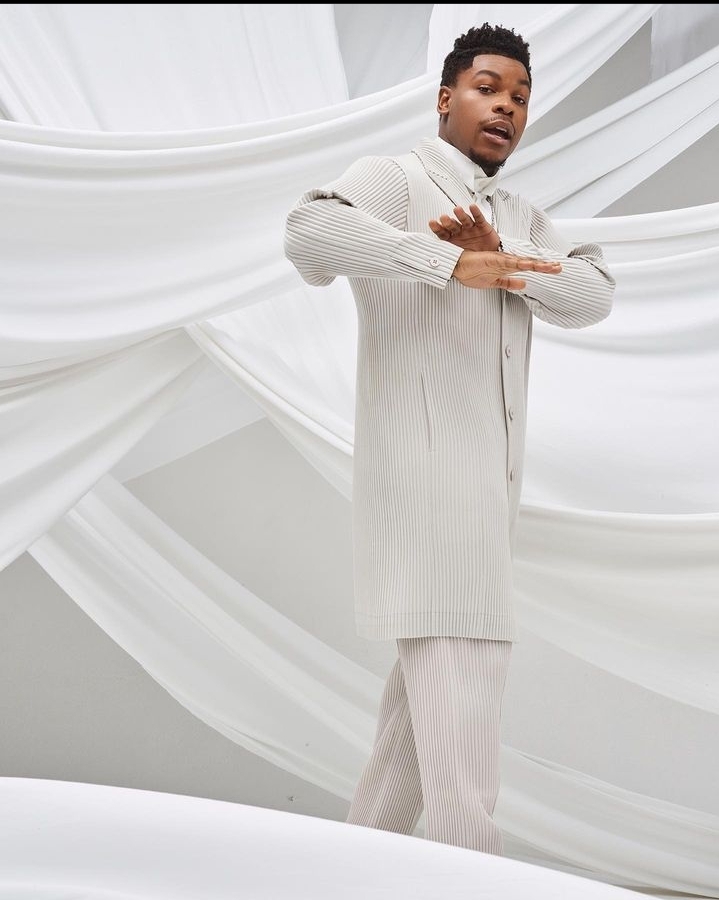 Nigerian-born American actor, John Gboyega has unveiled the awesome things he likes about his country.
In a recent podcast interview with Netflix tagged "Rep your Flag", John Boyega dived into his identity as a Nigerian following series of questions thrown at him.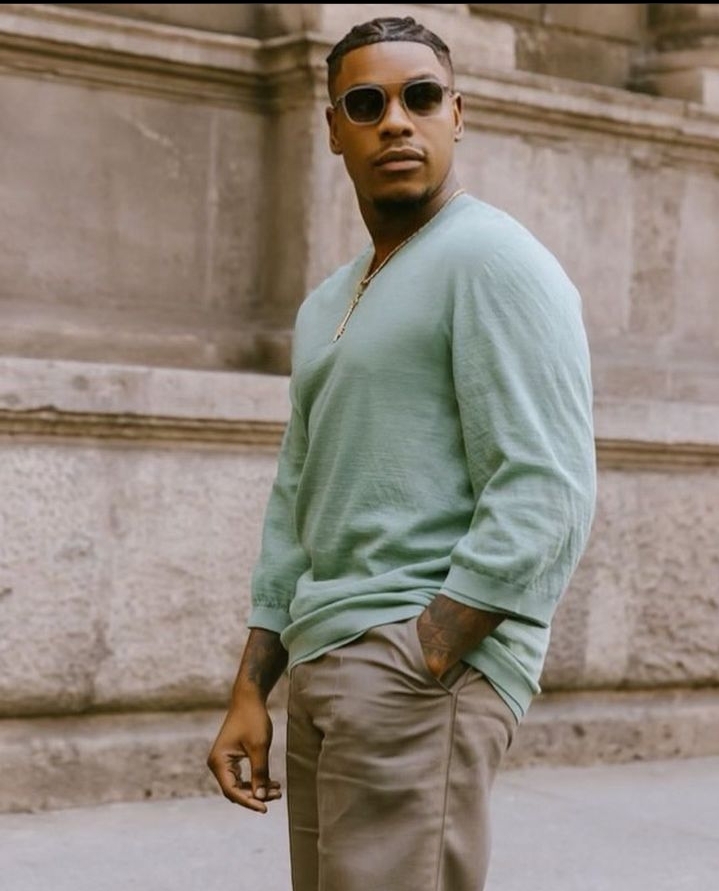 When asked what his favorite Nigerian meal is, he said,
"Jollof Rice" of course, garnished with "two pieces of plantain, two chicken with an oxtail added to it and mum's secret spice with a bottleof supermalt"…
When asked about his favourite Nigerian singer, he said
"I would say Wiz, Wizkid. I have always loved Wiz.
However, he stated that he enjoys listening to the likes of Davido, Burna Boy, and other Nigerian musicians but Wizkid has always been the Afrobeats star who has had his heart from the beginning.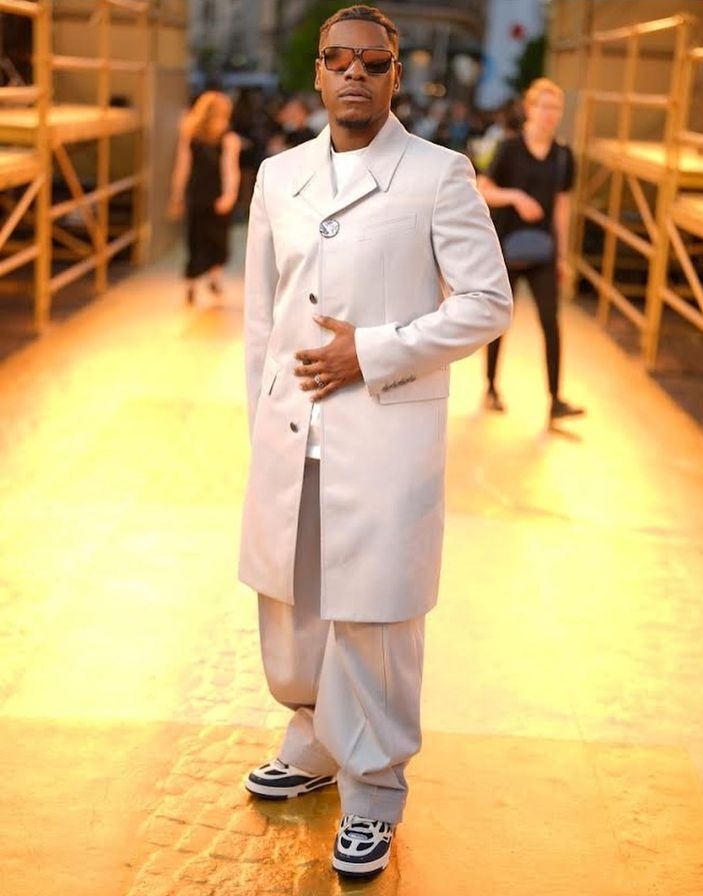 "Obviously, sorry, Burna [Boy], all them, Davido, there's so much but Wiz has always had my heart from the beginning. That is who I have followed the longest."
When asked about his best music, he said,
"We have different types of music now but Afrobeats is definitely killing it"
When asked about rhe favourite place he loves to visit in Nigeria, John Boyega said,
"Definitely to go and see my family in Abeokuta which is just slightly outside Lagos"
He also stated that he likes going to "Abuja, very chilled and clean".
John further stated that he likes to visit Nigeria every year for "Detty December to party and enjoy" 😉
Revealing that his favorite Nigerian saying is
"Hope Nothing" and "Pẹ̀lẹ́"
Boyega stated that these words warms his heart more than English.
When asked about his favourite superstition from Nigeria,  he said
"God will do it"
Born John Adedayo Bamidele Adegboyega on 17th March 1992, in London, England.
Boyega's journey to stardom began at a young age when he discovered his passion for acting. He rose to prominence with his breakout role as Finn in the highly acclaimed Star Wars sequel trilogy.
His first major film role came in 2011 when he starred in the sci-fi comedy "Attack the Block." In the movie, Boyega portrayed Moses, a fearless and street-smart teenager leading a group of friends in a South London housing estate against an alien invasion. The film showcased his exceptional acting skills and garnered critical acclaim, setting the stage for his future success.
However, it was in 2015 that Boyega achieved international fame with the release of "Star Wars: Episode VII – The Force Awakens." As Finn, a stormtrooper turned hero, he captivated audiences with his charismatic performance and became an instant fan favorite. His portrayal of a conflicted and morally driven character earned him widespread praise and opened the door to a bright career in Hollywood.
Read Also: Oshoala sets record as Nigeria beat Australia at FIFA Women's World Cup
With the success of "The Force Awakens," Boyega reprised his role as Finn in the subsequent Star Wars films, "Star Wars: Episode VIII – The Last Jedi" (2017) and "Star Wars: Episode IX – The Rise of Skywalker" (2019). Throughout the trilogy, Boyega's acting prowess shone brightly as he navigated the challenges of the intergalactic conflict, forming deep connections with his co-stars and leaving a lasting impact on the beloved franchise.
Beyond the Star Wars saga, Boyega continued to showcase his versatility as an actor.
In 2017, he starred in the historical drama "Detroit," directed by Kathryn Bigelow. The film portrayed the racially charged events of the 1967 Detroit riots and Boyega portrayed a security guard caught in the midst of the turmoil.
His performance was praised for its emotional depth and authenticity, solidifying his reputation as a gifted actor capable of taking on complex roles.
He also starred in the sci-fi action film "Pacific Rim: Uprising" (2018), where he portrayed the rebellious Jaeger pilot, Jake Pentecost. He also appeared in the fantasy drama "Watership Down" (2018), lending his voice to the character of Bigwig, and starred in the anthology series "Small Axe" (2020), delivering a remarkable performance as Leroy Logan, a real-life police officer in the UK.
Aside from his acting career, Boyega has been an outspoken advocate for social justice and has used his platform to address issues such as racial inequality and police brutality.
His advocacy and commitment to making a positive impact on the world have further endeared him to his fans and colleagues alike.
For his latest movie "They Cloned Tyrone" Boyega has received praises from his fans.
Read Also: Nigeria best country in the world – Oshoala says after Super Falcons victory over Australia