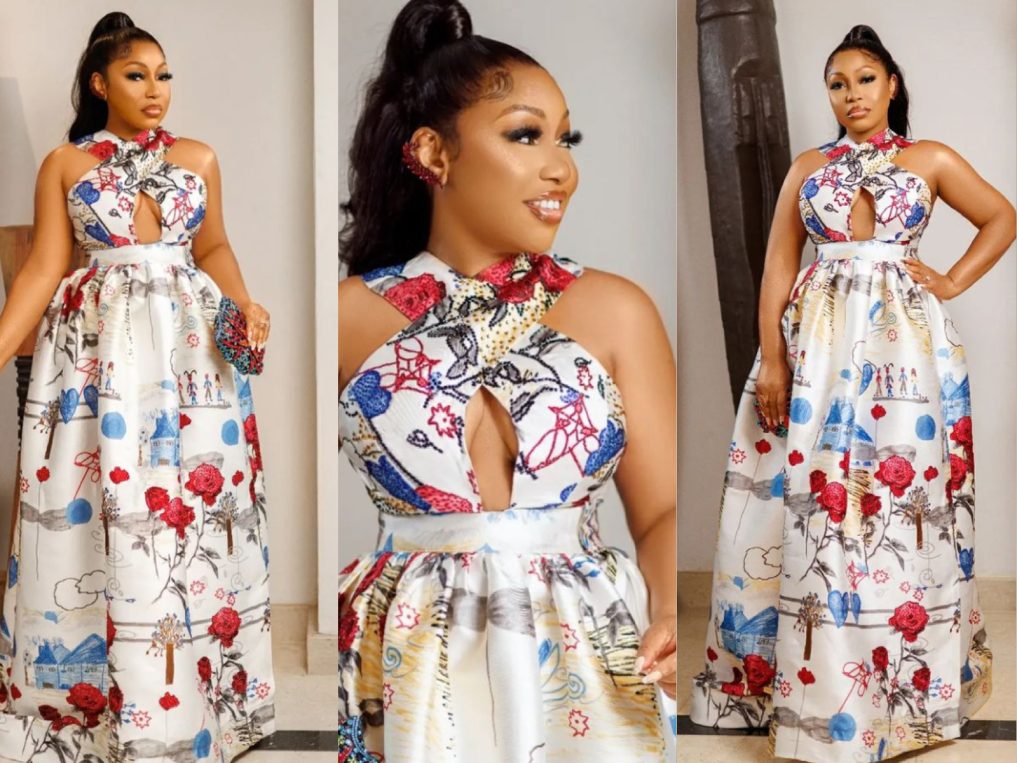 In today's glam look of the day, we will be admiring the lovely outfit of actress Rita Dominic as she serves beauty goals in new pictures.
Read also: Our Best Photos On Instagram This Week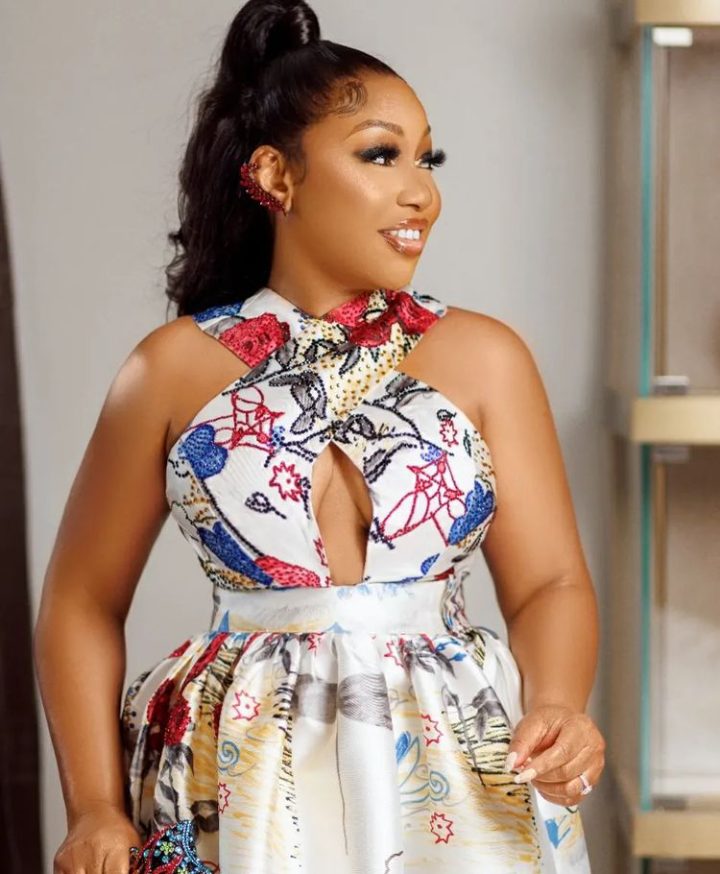 As fashion lovers, we have always been captivated by the beautiful outfits we see on the net. Fashion influences the mood and helps you feel good about yourself.
The lovely outfit of Rita Dominic cannot be ignored. The fabric used is attractive and to top it all, the actress's beauty in the dress is blinding. We look forward to seeing more beautiful pictures like this.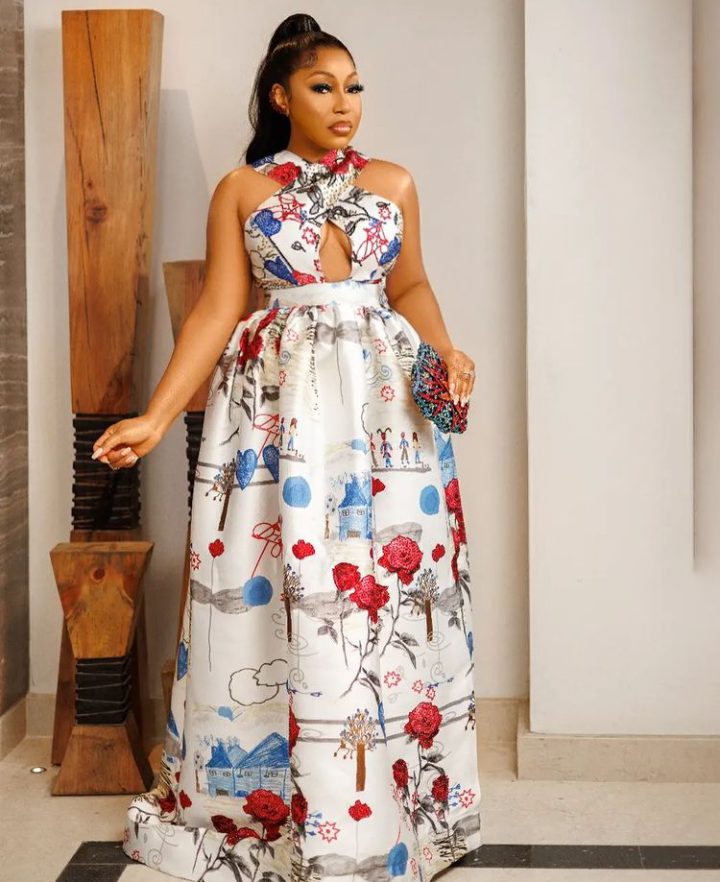 Read also: Glam Look Of The Day: Beverly Naya Serves Skin Goals in Gorgeous Pictures
Let's take a look at her outfit in the picture below: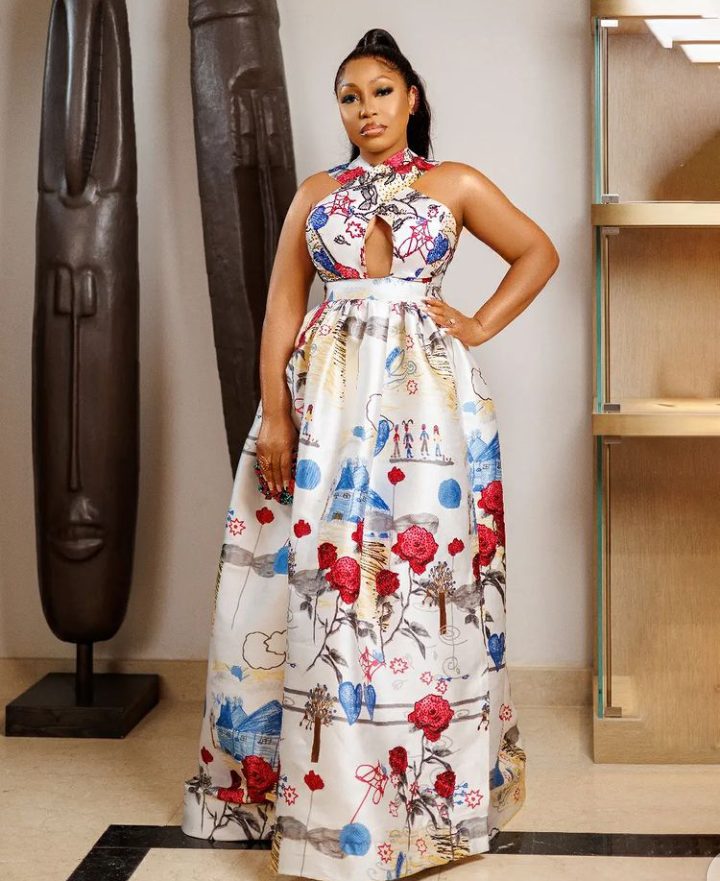 In the picture above, Rita Dominic wore a floral print dress which was designed as a Maxi gown. The upper part of the dress was designed as a cross neck which revealed a little bit of her chest. Her hair is styled as a ponytail and the edges came out beautiful.
What do you about her outfit?
Photo credit: @Ritadominic