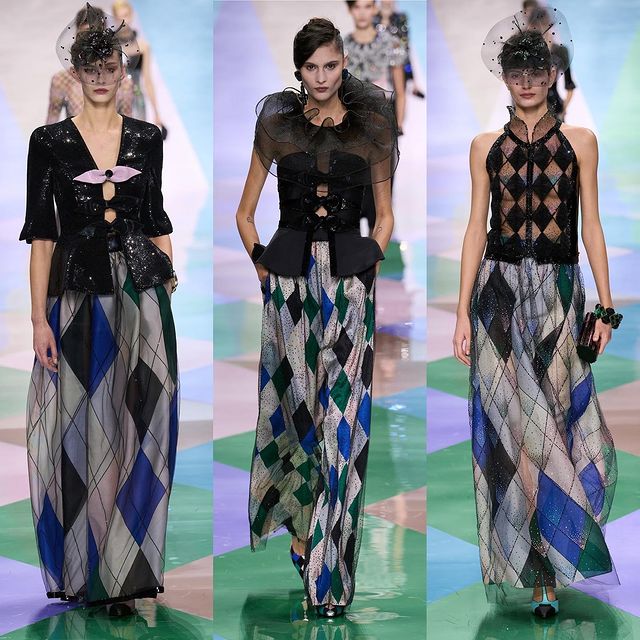 Georgio Armani runway show at the Paris Haute Couture 2023 was impeccable as it displayed some amazing color combinations.
The clothing in this collection sparkle and move in a luminous fantasy. alluring silhouettes are created by wearing sheath dresses, tiny, jewel-encrusted jackets, long skirts, and fluid pants.
Read Also: Glam Look Of The Day: BBnaija's Phyna Dazzling In Black Lace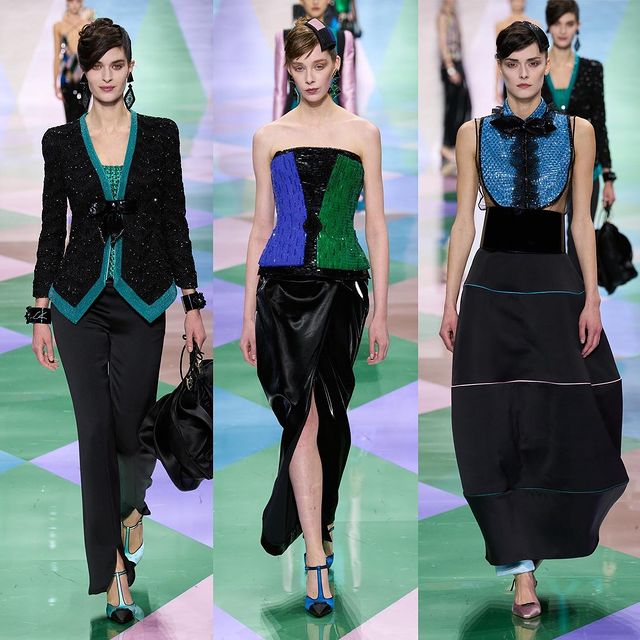 The surfaces are punctuated by diamond patterns that were influenced by a harlequin painting and include vibrant geometries in peony pink, turquoise, emerald green, and royal blue.
The face is illuminated by tiny gorgères or concealed by tulle veils, while black hems scrawl over the form or run along the profile of the clothing.
Read Also: Dolce & Gabbana FW 2023 Menswear Collection
The most precious feelings are produced by the splendor of light magnified by amazing embroidery, precisely like in the rococo interiors of Venetian palazzos. Everything is transparent, dazzling, and light. In a painting that comes to life, the diamonds pattern extends onto the catwalk.
See full collection below;