The third Molto Italiano podcast put out by Dolce & Gabbana celebrates tank tops, whose plain white color and simple stitching belie a sensual presence, on men and women both. Isabella Rosselini hosts this podcast, which looks into the origins of the tank top as well as how it emerged in cinema to become one of the most iconic looks of all time.
Origins of the Dolce & Gabbana White Tank Top
Dominic Dolce discusses how the designers sought the simple, everyday look of the Italian fishermen when crafting their white tank tops. He recalls how they had to go down to Palermo, Sicily to buy them because they weren't sold in any other part of the region.
Ms. Rossalini talks about how the Italians left such an Italian look, which they perceived to be plain and base, without international appeal, back in Italy when they traveled abroad, only to see D&G revolutionize it and bring it to the world, thus merging Italian culture with high fashion on an international scale.
The Tank Top on Men
Luchino Visconti's 1943 Neo-realism film Obessione is widely credited as the moment that the white tank top took on new dynamics in the eyes of the world. When the gorgeous Italian actor Massimo Girotti appeared wearing the undergarment as his top, and thus, clothed very unlike any other leading man in film, something happened to the audience. Their gaze was no longer on the leading lady, but on the sexy, muscular dangerous man in the frame. He, and the shirt, had become irresistible.
Read Also: D&G, Luxury trips and More, Chika Ike proves she's a Boss Lady
Later Marlin Brando would add to the shirt's renowned power to communicate masculinity, sensuality and vulnerability, as would Sylvester Stallone (Italian for stallion) in high Rocky and Rambo franchises. Bruce Willis, Patrick Swayze and many others have employed the white tank top for its intimate canvas-like characteristics.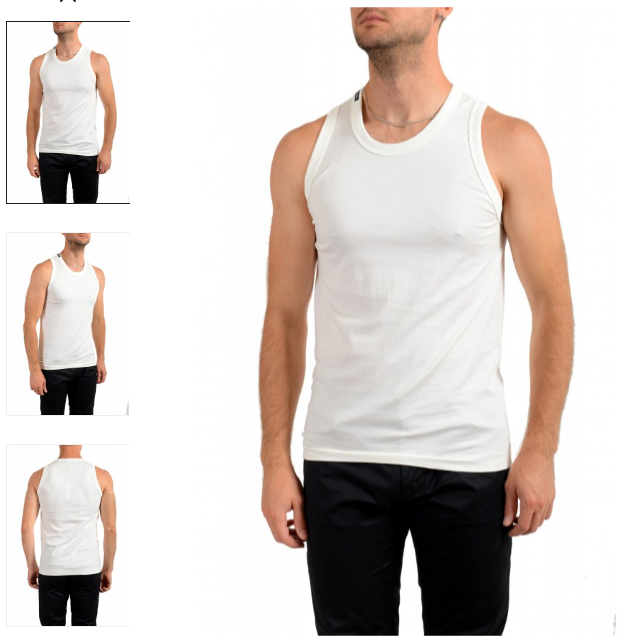 The Tank Top on Women
In the 1980s, something profound happened. The white tank top and its mystique were transferred to women. In The Terminator, when Linda Hamilton needed to show the audience what it looks like when a normal suburban woman must become a warrior to save her own life, while also showing off her sex and sensuality, she wore a white tank top.
Rebecca Bauman, associate professor at the Fashion Institute of Technology, discusses how the shirt changes as it is applied to women, showing them as militarized and transformed into hardened fighters. Seeing Sigourney Weaver, for instance, at the end of Alien, alone and in her underwear, communicates both the warrior mentality as well as feminity and sexuality.
Will the plain white tank top be the next stylishly unadorned top at Hollywood's big events? If so, will it be worn by a man or a woman? If the answer is yes, there's a good bet that it'll be a D&G article. Dolce & Gabbana, Massimo Girotti, Marlon Brando, Sylvester Stallone, Patrick Swayze, Linda Hamilton and Sigourney Weaver have all contributed to the raw, human elegance possessed by the simple white tank top.
 

View this post on Instagram