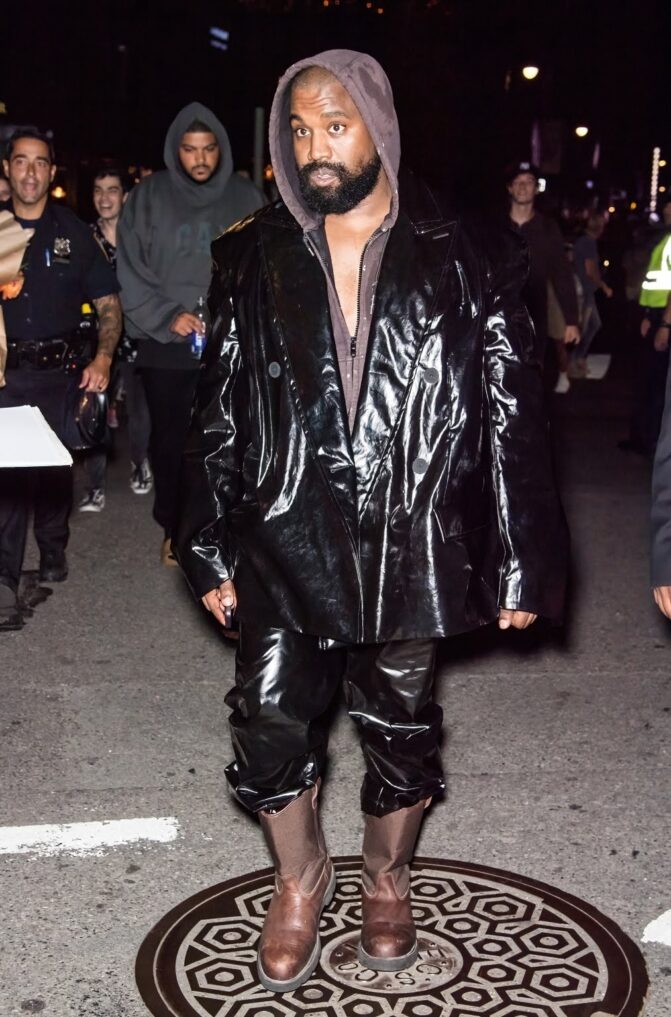 Billionaire Rapper, music producer and fashion designer, Kanye West, has denied reports that he put up his music catalogue on sale.
On Monday, 19th of September, Billboard reported that members of the rapper's team "have met selectively with prospective buyers to explore what kind of valuation his song catalogue could fetch," estimating that they are seeking $175 million.
Read Also: Do Dogs Feel Depression? – Queen Elizabeth II's Corgies 'May Display Signs' To Mourn Her
However, the "Donda" hitmaker, 45, took to Instagram on Tuesday, 20th September to question Billboard's report that his "camp" has been "quietly and intermittently" shopping his publishing catalogue.
The 24-time Grammy Award winner wrote on his Instagram Story.
"Just like Taylor Swift… my publishing is being put up for my sale without my knowledge."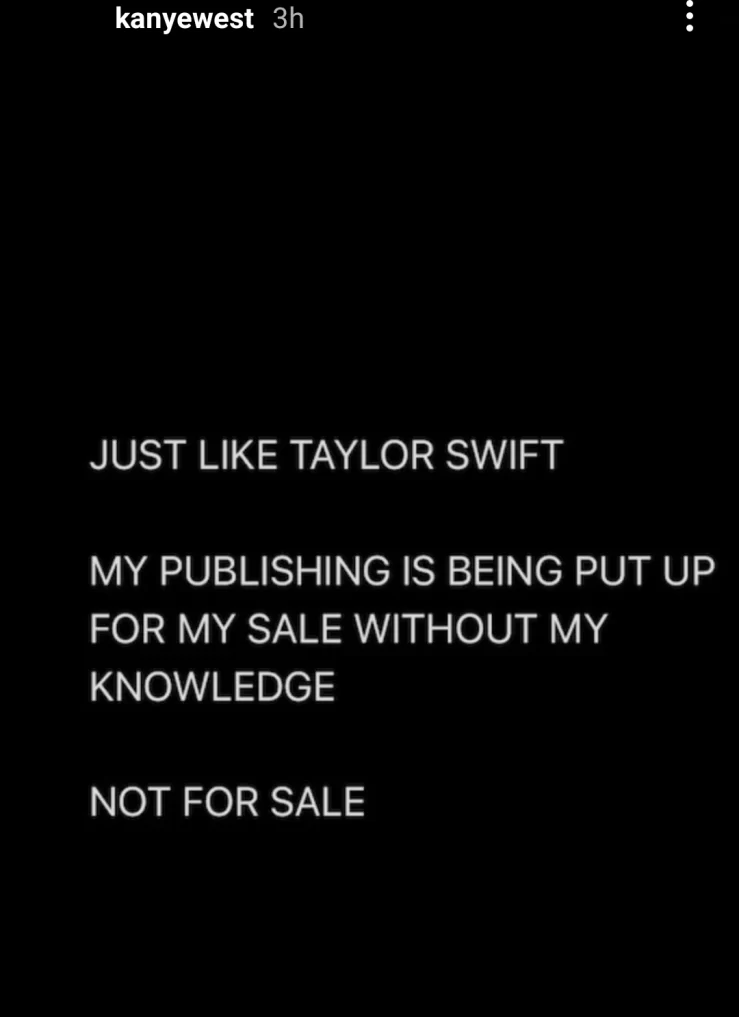 In another Instagram Story, West posted a screenshot of a text message with an unnamed person, with West asking, "Can you ask Gee who is selling my publishing," likely referring to his manager Gee Roberson.
"Fake news," the person replies. "Of course, every publisher wants to pitch there hardest to buy. Smh."
The rapper referred to Swift's famous feud with ex-manager Scooter Braun after he sold her masters from the Big Machine Label Group for over a reported $300 million.
Braun's company Ithaca Holdings LLC signed on the dotted line for the Nashville-based independent record label in June 2019. The sale included Swift's catalogue from her 2006 self-titled debut album to 2017's "Reputation."
In response, the 11-time Grammy Award winner is re-recording her albums.
When Braun, who manages pop powerhouses such as Ariana Grande and Justin Bieber, first acquired her masters, Swift said she was "grossed out."
"Scooter has stripped me of my life's work, that I wasn't given an opportunity to buy," Swift wrote in the lengthy Tumblr post. "Essentially, my musical legacy is about to lie in the hands of someone who tried to dismantle it."
It would be a complicated venture for Kanye if he chooses to follow a similar route as Swift as he would need to re-clear the hundreds of samples his many tracks include.
Kanye who has been in the news lately revealed in an interview podcast that he's never read a book in his life. Read here
Read Also: Meet Shola Ogudu & Other Top 10 women romantically associated with Wizkid