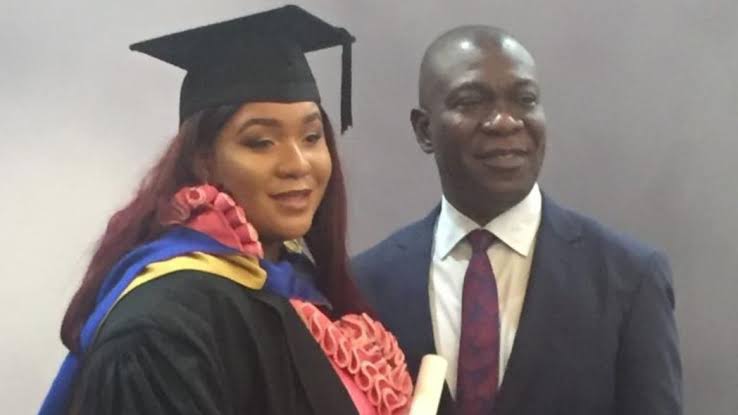 Sonia Ekweremadu, the 25-year-old daughter of former Deputy Senate President Ike Ekweremadu, has lost her bid to be excused from her parents' trial in the United Kingdom, glamsquad reports.
READ ALSO: Reno Omokri Reveals He Will Do Anything For His Children As He Breaks Silence On Ekweremadu's Saga
Justice Johnson at the Old Bailey denied Sonia's request to not stand trial alongside her father and mother onconspiracy to harvest organs charges.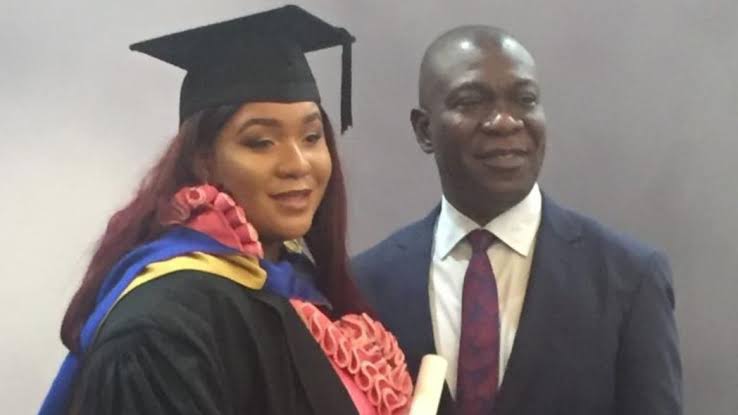 Sonia, 25, was docked alongside her mother, Beatrice. Ike Ekweremadu, on the other hand, watched the proceedings via video link.
He sat motionless as the judge ruled that Sonia was not unfit to face a "criminal trial lasting seven weeks," as her defense attorney, Femi Oni, had argued.
Sonia's attorney and the Crown prosecutor used expert witness testimony and reports to back up their arguments in court.
Following the deferral of the application for a stay of proceedings, on the grounds that she is unfit, Due to her ongoing thrice-weekly dialysis, both sides of the bench conducted expert witness testimony via video link, beginning with the Manchester-based professor that Oni had lined up.
Following his inauguration, the defense asked him, Did you have the opportunity to consult with her before writing his report?? He answered with yes. When asked if he had a report on, What is the source of her ailment? The professor told the court that she developed a kidney condition at a young age, which led to gradual dysfunction and, as a result,?her life is dependent on dialysis treatment until she has a kidney transplant.?
He told the court that the treatment has placed psychological, mental, and medical burdens on her, as it does on other dialysis patients. The professor also relied on a consultant psychiatrist's report.
Dr. Andrews served as Dr. Davies' expert witness. Though he admitted to having no direct consultation with Sonia, he did say that if the court's sitting times were moved to afternoons to accommodate her treatment days, she would be capable of standing trial. In his testimony, Andrew told the court that the residual symptoms of dialysis do not make it impossible to attend trial.
After hearing from the barristers and their expert witnesses, including their reports, and acknowledging that the treatment is taxing her and that she has had to withdraw from her Masters degree program as a result of her diagnosis, the judge stated that it is not confirmed that her recovery or clinical care would suffer if she were to stand trial.
He then ruled, as a result, the application is dismissed