Baidu and Pony have driverless taxi licences. AI has been allowed in China's capital city of Beijing, allowing commuters to use self-driving cars.
As a result, the Chinese tech giant Baidu's driverless robotaxis and the autonomous vehicle company Pony.AI will begin operating on Beijing's streets.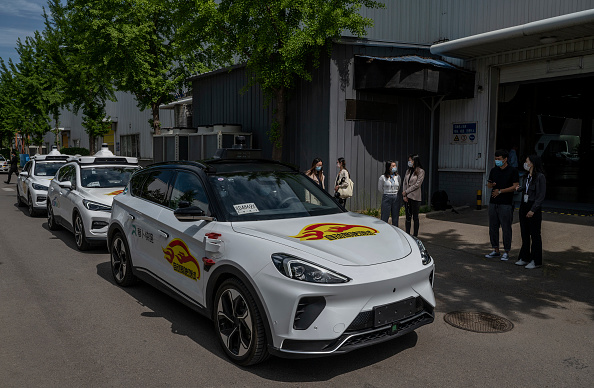 Driverless Taxi Permits
It is a major move for the Chinese nation as it further accelerates the commercialization of self-driving vehicles in the country, as per a news story by Nikkei Asia.
It is worth noting that the permits for both Baidu and Pony are the first two licenses that give the two firms the authority to operate their driverless taxi services in the streets of China.
Baidu Driverless Taxi in Beijing
In fact, on the same day that the permission was approved, Baidu's autonomous ride-hailing brand, Apollo Go, began offering rides to general users.
According to the news outlet, the permit still does not allow the tech behemoth to charge its passengers for robotaxi journeys.
Baidu has no reservations about it. Wei Dong, the Baidu Intelligent Driving Group's chief security operation officer and vice president, revealed that "Apollo Go is not currently aiming profitability."
Dong also told Nikkei Asia that their current goal is to expose the new self-driving option to the general population and make them more comfortable with autonomous technology.
Pony.AI Robotaxi
On the other hand, Pony.AI has also received its robotaxi license in the Nansha district of Guangzhou, giving it the authority to operate at least 100 self-driving taxis.
On top of the new permit, the capital city Beijing has given the auto startup, wherein Pony.AI will initially run four robotaxis, as per a news story by Engadget.
Meanwhile, the fleet of Baidu in Beijing consists of 10 self-driving vehicles.
Like Baidu, Pony.AI has yet to get approval to charge its passengers in Beijing.
Driverless Taxis in Beijing
Meanwhile, while both companies may begin operating on the roadways of China's capital, they are not permitted to charge for their services.
The Beijing government also mandates driverless taxis to have one staff member inside the self-driving car to observe and guarantee that there are no problems. Despite this, these people are not required to drive.
Aside from these constraints, the autonomous taxi service could only pick up and drop off passengers at certain public pick-up and drop-off locations, such as parks and subways.