"Aggressive", "testosterone-fuelled", "intimidating" – all have been deployed to describe the atmosphere on the trading floor at the world's major banks. For Vanessa Barboni Hallik, who spent 15 years at Morgan Stanley, however, the experience was "fabulous".
"It was a very masculine environment, but I realised that it was a great place to be a woman," says the softly spoken Iowa native, over the phone from New York. "It certainly shaped my personality – I had an independent streak, but I became more willing to fight for myself."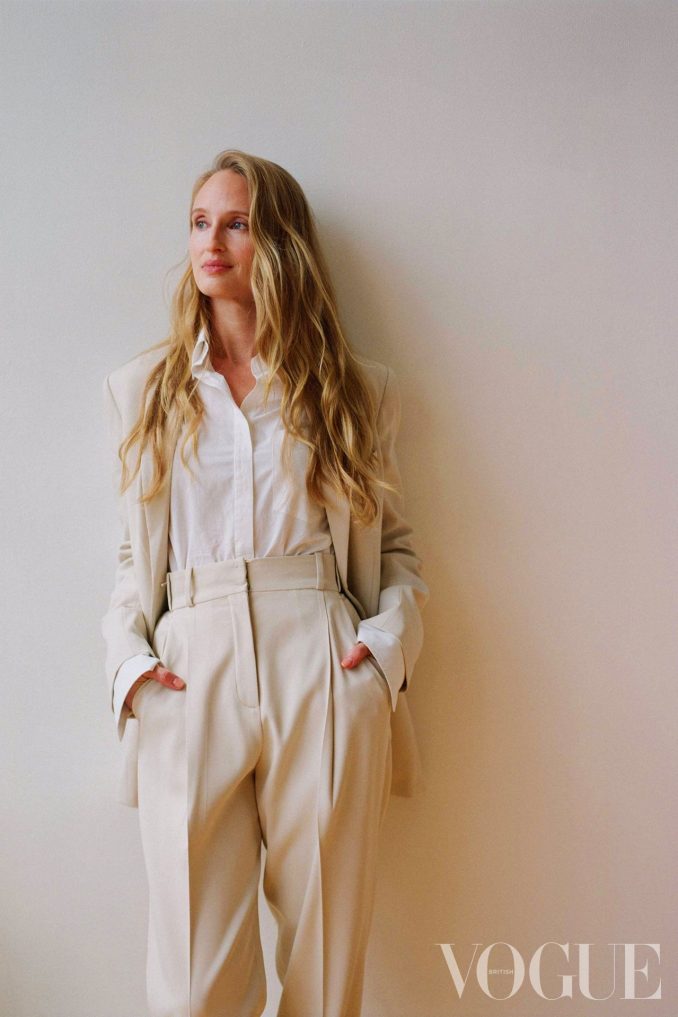 Banking's cut-throat milieu seems to have adequately prepared Barboni Hallik for fashion. In January, she pressed play, alongside creative director Jane Chung, on the e-commerce website for their sustainable brand Another Tomorrow. This month, the label will launch exclusively on Matchesfashion.com.
Barboni Hallik describes the clothes as a "foundational, sustainably driven wardrobe for the urban woman" – albeit one for whom supreme quality is also non-negotiable. Streamlined tailoring is front and centre, next to relaxed shirting and generously cut knits.
The go-anywhere suits are Barboni Hallik's favourite element of the collection, though there's nary a lurid Wall Street pinstripe to be found – candy brights and tasteful neutrals are more the vibe. Barboni Hallik "pivoted" to fashion – to use the management speak that the 38-year-old occasionally reverts to – after a six-month sabbatical in 2017.
"I was interviewing for sustainable finance jobs, but I fell down a rabbit hole of all the impacts of the apparel industry, and it just gripped me," she recalls. "I approached it from a sense of open-ended curiosity.
As a customer, I couldn't find information or product that aligned with my values at any price point." A mutual friend introduced her to Chung – who co-founded DKNY and now runs Summa, her own independent label – in February 2018. After four months of conversation, they "inked the deal".
Credit: Vogue