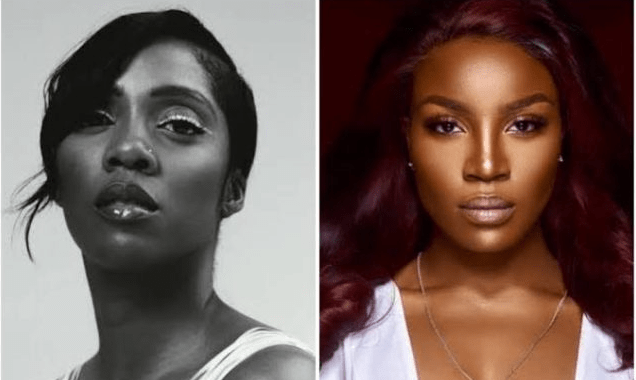 Months after their incident in a salon, Seyi Shay has finally addressed the fight with famous singer Tiwa Savage.
It may be noted that Seyi Shay and the award-winning musician got into a public brawl in June when the former attempted to exchange greetings with the latter.
READ ALSO: How Tiwa Savage cursed me and said i'll never have a child – Seyi Shay
In an interview with Chude Jideonwo four months after the quarrel, Seyi Shay indicated that the fight would have ended out differently if not for the passage of time, which has transformed her.
"Guess what? If I had not spent a good couple of years finding my centre, my peace, bringing myself up to a different vibration, praying and fasting, sitting my ass in the studio pouring out my heart, trust me the outcome (with Tiwa Savage) would have been very different," she said.
READ ALSO: Seyi Shay Turns Heads In Risqué Sheer Mesh Dress
Speaking on why she approached Tiwa to greet her, the 35-year-old said, "It was a hello and some minutes later it was a different thing, with was shocking to me you know, at the same time everybody is in a different place in their lives and everybody is going through something but then you say 'hi' to somebody no matter what the history is or whatever you expect either 'don't talk to me ' or a 'hi' back but this circumstance was very different but it wasn't a mistake, everything that happened was supposed to happen."
Watch below"
View this post on Instagram