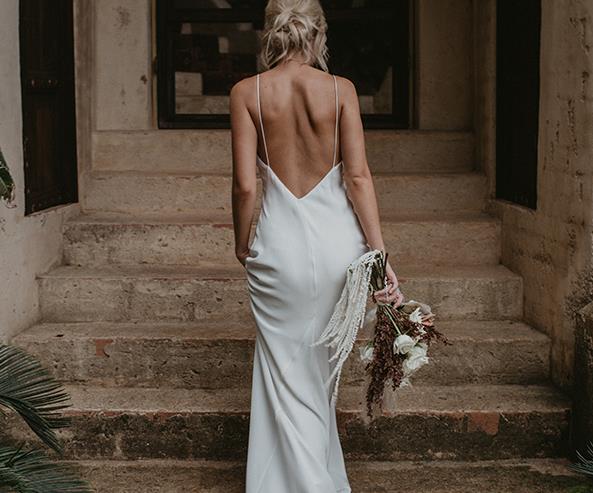 It's not unheard of for brides to board a plane in order to find their perfect wedding dress but in an ideal world, air travel would be limited to the honeymoon alone.
That's why the news that Grace Loves Lace⁠—the much-loved Australian bridal brand⁠—is opening its first showroom in Sydney, will be music to the ears of many local brides-to-be.
Following the expansion last year beyond its Gold Coast home to Melbourne and Perth—alongside new locations in Dallas, San Diego and Chicago—Grace Loves Lace is set to unveil a flagship showroom in Sydney's inner west at The Grounds of Alexandria this coming February.
Expect to find a space that matches the brand's aesthetic; relaxed and luxurious with crisp linen, timber floors and oversized clay pots and chandeliers. "In many ways, it's all about creating a truly Australian vibe – laid-back living at its finest," says Grace Loves Lace founder Megan Ziems.
"We've focused on the use of pared-back neutral tones and lush texture to complement the buildings' natural urban charm," she says.
For brides making a day of it, the proximity to The Grounds will be a divine revelation.
Treating your wedding dress shopping companions to a jubilant brunch, lunch or dinner would be the perfect way to round off such a special occasion. Goodness knows they'll need it after crying all those happy tears on cue.