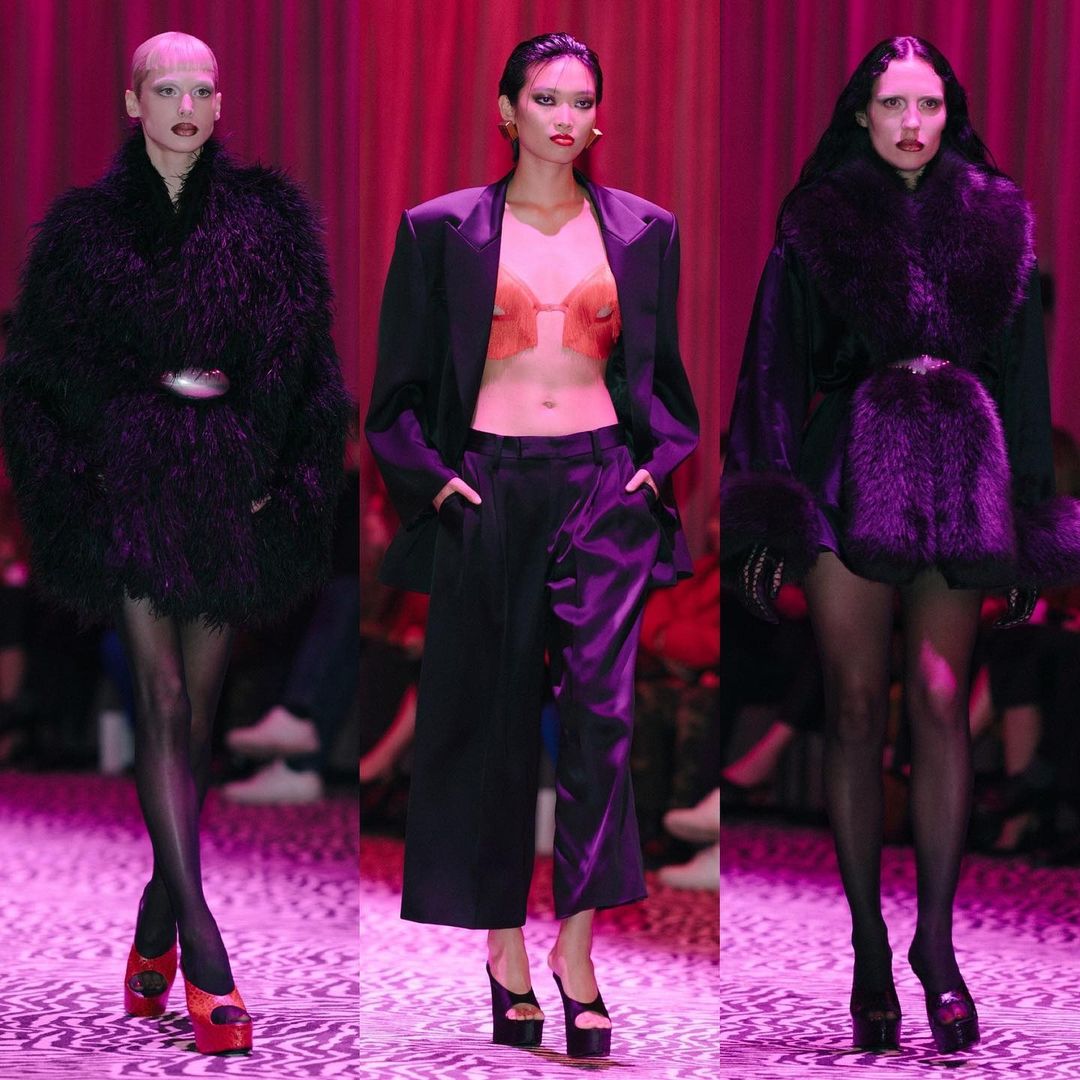 Fashion house, Alexander Wang went all out in the production of Fall-Winter 2023 collection as they went for some bright yet unique colors. The fashion show which started with models walking out a huge purple curtain to the runway provided for them with eager audience welcoming them with camera flash capturing every moment.
Read Also: ALEXANDER WANG'S 'COLLECTION 2' IS FOR THE HUSTLER
There were three acts in the performance. For Wang, who has always been referred to as a downtown designer, the opening women's area also had a lot of denim and faux fur in a range of textures and forms, some on the formal side. He highlighted Wong Kar Wai movies like 2046 and In the Mood for Love backstage, which may have contributed to the formal atmosphere.
The trendiest section of the collection for men followed, with cropped vests, additional animal print pants, and casual, athleisure-inspired pieces like sweatpants and hoodies in soft, high pile materials. If you looked closely, these accessories were just as sparkling as the women themselves. In addition, Wang remarked, "I wanted to infuse a kind of other sensuality to the male products and icons."
The finale consisted of several silk fringe costumes suspended from heart-shaped structures built on a foundation of sheer net, which both exposed and concealed. They reminded me for some reason of a long-ago presentation, in the height of Alexander Wang's career in 2011, whose star pieces were made from spliced bias cut silk with spiraling fringes around the hips and legs. Although it won't be simple, you could tell he was ready to give it his all when he ran out from backstage and made his distinctive running bow.
Read Also: Brit Awards 2023: Fashion Highlights For Best Dressed and Worst (Glamsquad Edition)
See full collection below;