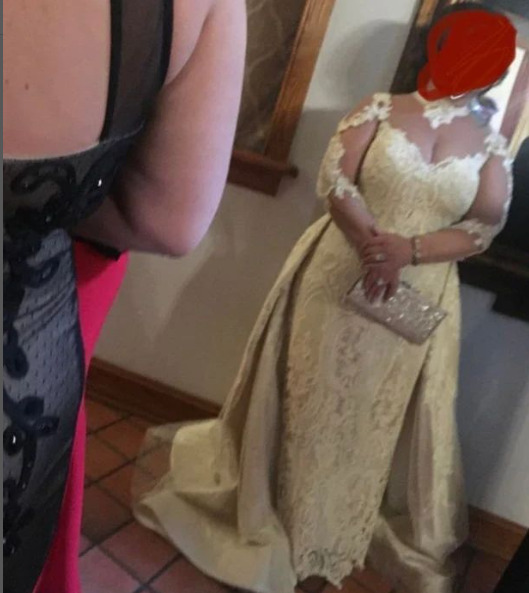 After showing up in what appeared to be a "wedding attire," a wedding guest was accused of "upstaging" the bride.
The wedding guest is being chastised online for attending the ceremony in an opulent cream gown that mimics a wedding gown.
The wedding guest was photographed on the premises and her image was circulated on Reddit.
Users weren't impressed and they described the guest's outfit as "tacky" and "disrespectful".
Others suggested the bridesmaid should have pretended to loose her balance and spill red wine all over the wedding guest's dress.