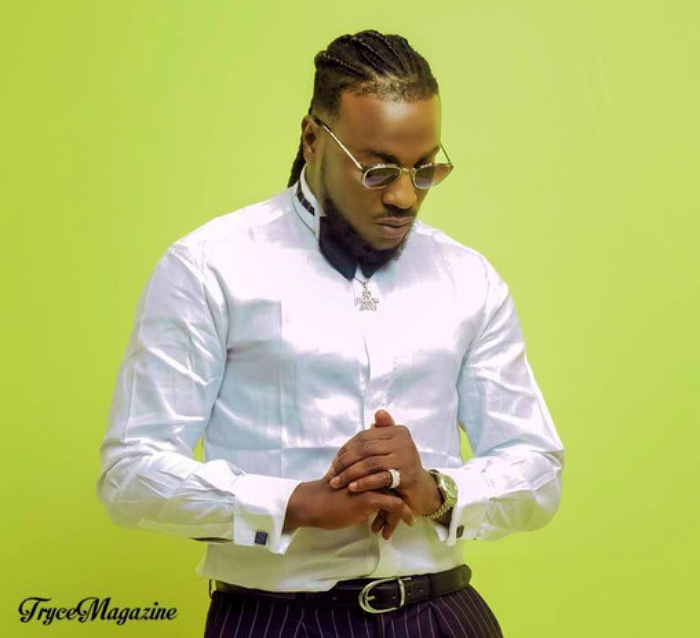 Nigerian artist, Peruzzi has blown hot on the twitter user who alleged that Davido's son, Ifeanyi is his.
This follows hours after Davido threatened to deal with the Twitter user who was identified as @Mdee.
Read Also: Russia's ban is freaking out Instagram influencers
While responding to Mdee's tweet, Peruzzi said he was going to pay dearly for the remarks he made.
he tweeted;
And When/If I See You, You'll Show Me The DNA Test Result. This Your Nonsense Will Pay Off Brother, On G,"
Read Also: Peruzzi reveals that he hasn't been to church since he met Davido
Dem Go Dey Hype You, Dey Support Your Nonsense. When E Set, Hope Dem Go Dey To Hype You Still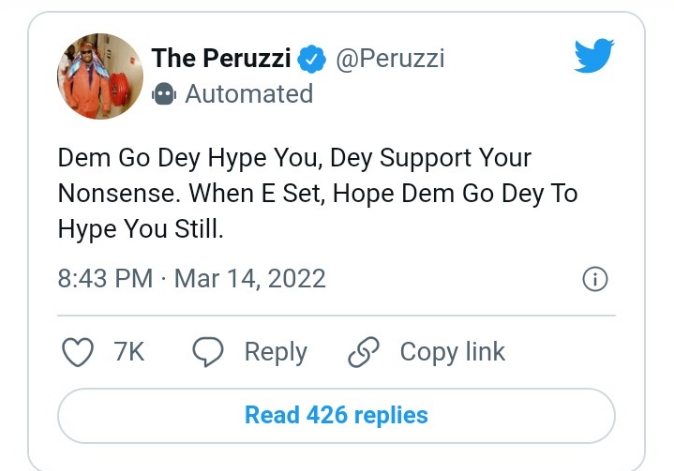 Me & David Are 2 Different People. So Na 2 Markets You Buy. Except Na Really My Child. On G!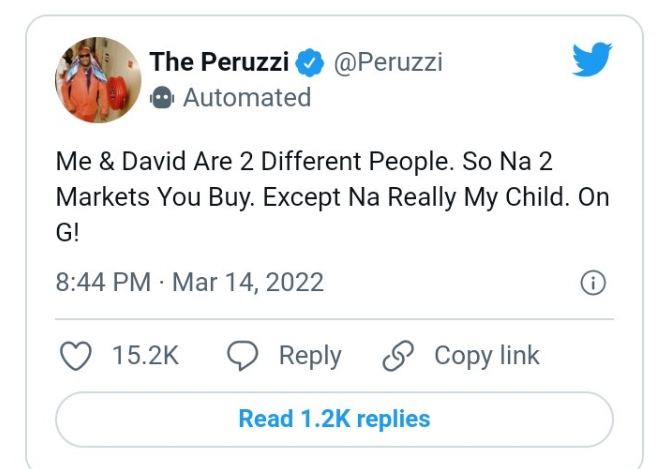 It would be recalled that Davido had blowed hot and threatened the Twitter user, causing his fans to beg for him to forgive and forget.