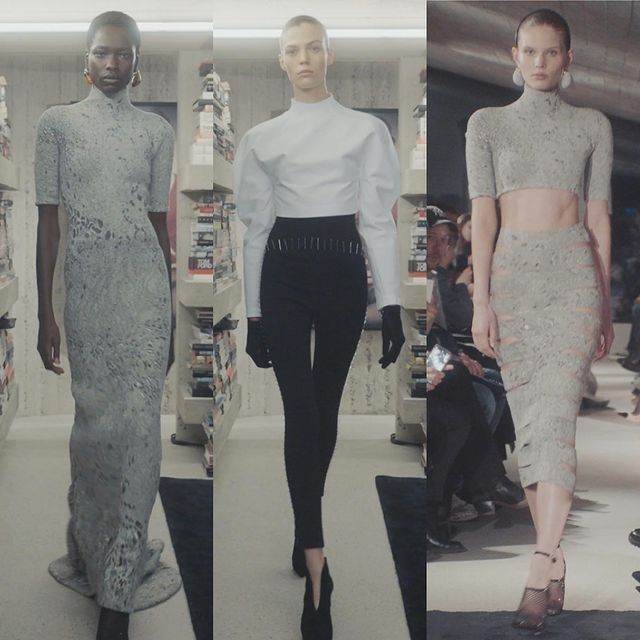 Fashion house, Maison Alaia released some of its best fashion design for 2023 as it revealed its Fall-Winter collection which was showcased at the creative director Pieter Mulier's very own Paris home.
The display of remarkable designs come as no surprise to the audience as the brand has always been known as trendsetters.
The white garment accidentally reminded Alaa of the draping of the hoods from North Africa because it had a scarf covering its head. However, there was unmistakably a tinge of other Belgian street vibes there. In addition to a different style of bomber hoodie and a clear echoe of an army surplus parka, Mulier opted for faded denim over Alaa's traditional rigid style.
Read Also: Lookbook: Missoni Pre-fall 2023 Collection
As dusk approached, Mulier's black cotton drapes were swirled around the body in a dynamic that straddled the lines of refinement and passion. Back views were important since one dress featured a low-cut half-moon cutout that seductively referenced Mulier's season-opening stunner.
Mulier doesn't want to rush things, but he is gradually giving the brand his own unique touch in the rational, emotive Belgian way that he does things. Which he should without a doubt. A novice designer's inspiration can eventually be stifled if they are constantly scrutinizing every line to ensure that it complies with the rules of the Azzedine flame keepers. He eventually went beyond that, donning some contemporary ball skirts over bodystocking turtlenecks. It appeared to be a forward-looking experiment.
Read Also:
See full collection below;