LAGOS FASHIONISTA, DENRELE EDUN FINALLY MEETS HIS TWIN: Time to start questioning our parents_ Denrele.
The television host and fashionista who is Popularly recognized in Nigeria for his unique Fashion style and personality recently posted pictures on instagram containing himself and another identical man.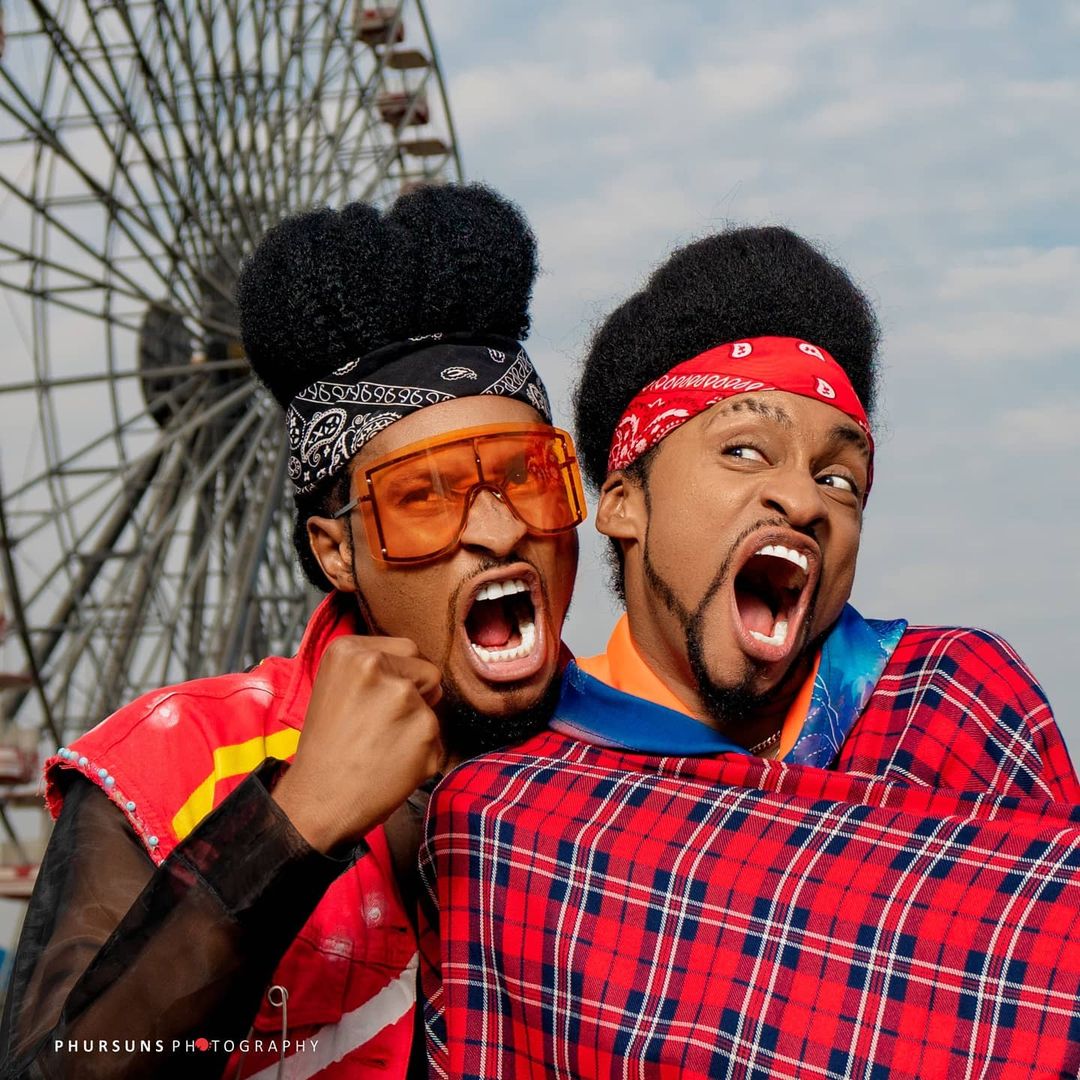 The identical man in his post has been identified to be Tobi Yeye, a photographer and brand manager. Denrele had dressed Tobi in his personal styling for a photoshoot session asking the public for their thoughts on the resemblance.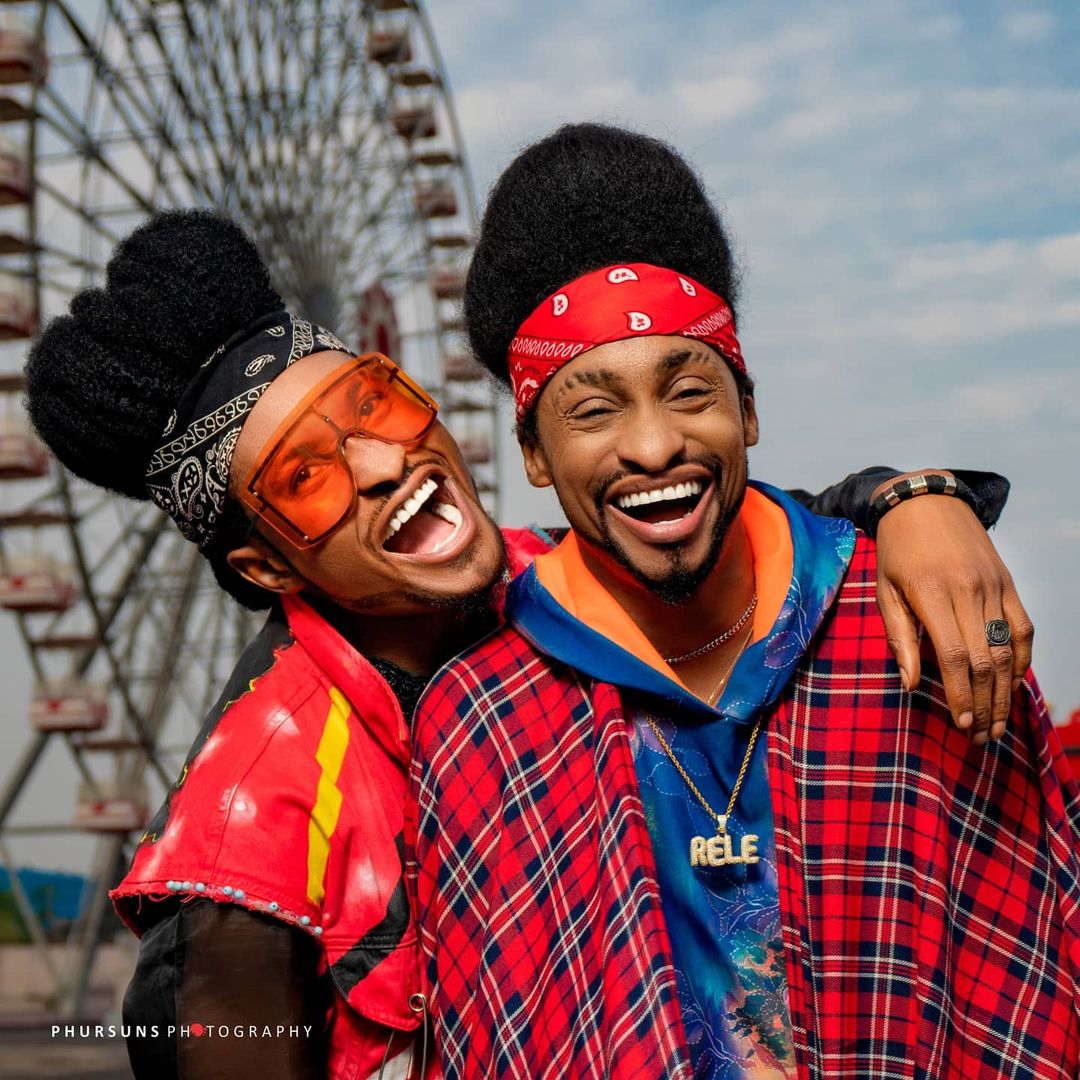 "wahala dey for who no resemble DENRELE WEREY o!

ran into my supposed twin at hiimpactplanetng when I was hosted a few weeks back for a TV recording. dressed him up in my ensemble, save for the heels: (I no wan hear story, nothing wen I no go see for another Pikin parent hand ) and we had a blast confusing people around the complex.

Time to start questioning our parents!." _ DENRELE EDUN.