Over the years, the Nollywood industry has seen great talents grace its screen. We bring you Glamsquad Magazine's exclusive interview with a fast-rising Nollywood actress and voice-over artist; she is talented, dynamic, confident and daring.
Can you please introduce yourself?
My name is Bofie Itombra. I am a Nollywood actress and a budding voice-over actor. I am passionate about storytelling and African stories in particular. Throughout my life, I have lived in the US, UK, Kenya, India and Nigeria. I love Nigerian films, I grew up watching them and now by God's grace I have found myself in the Nollywood industry.

I have featured in movies on Netflix such as Fine Wine and Mama Drama. On iROKO tv I have done movies such as Dream Man, Situationship, The Good Husband, and Eva's Love Story. And on DSTV Africa Magic Showcase I have films such as Man of Her Match, The Love Square and Homegrown TV Series such as Riona and Forbidden.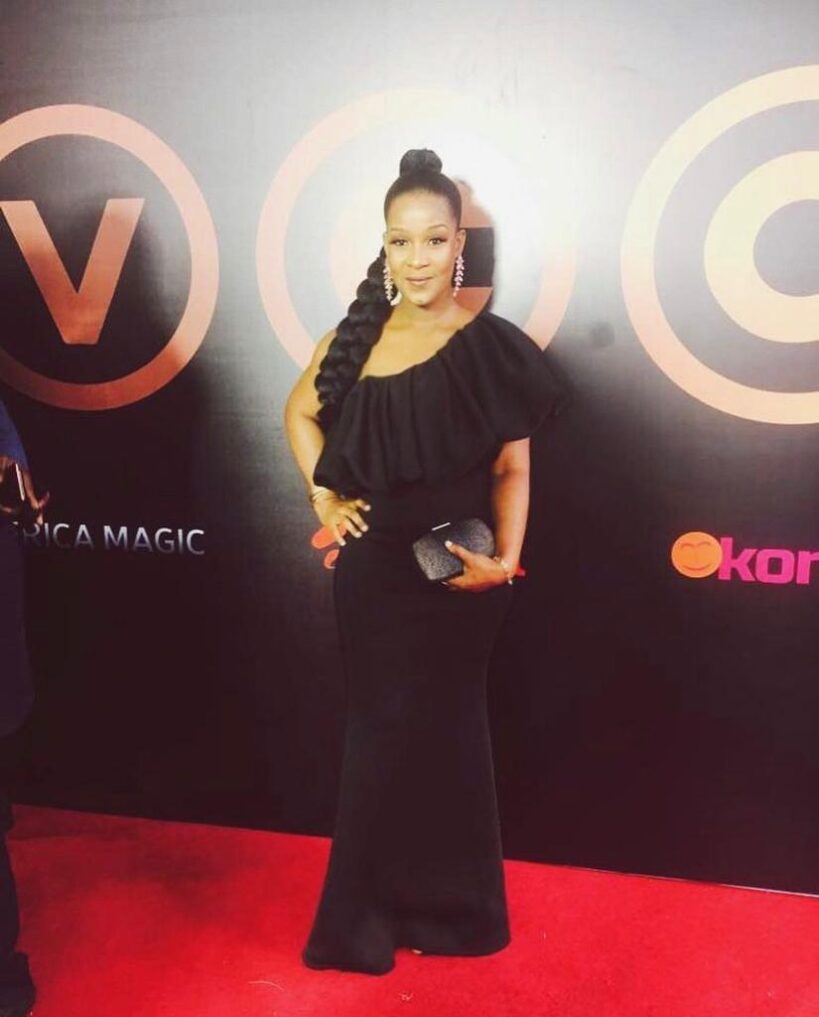 Give us an insight into your family and educational background.
I am the last of three siblings. I come from a close-knit, loving family. I have a Bachelor of Arts Degree from Texas Christian University, Dallas-Fort Worth, United States. And I have a Master of Arts Degree from the University of Manchester in the UK.
What are the notable movies you have featured in?
I have featured in over twenty movies like Fine Wine, The Love Square, Mama Drama, Twenty Six, Man of Her Match, 12 Seasons, Dream Man and several Soaps.
What spurred you into movie acting?
Well, since childhood, I have always loved watching Nigerian movies with my family. I have a keen interest in the arts so during my national youth service I decided to start going for auditions. In 2018 I got my first big Africa Magic job in a TV Series called Forbidden where I played a role of a journalist and an undercover agent.
What was your experience like in your first movie scene, and what movie was that?
My first movie scene was in a film titled Panic Room produced by Uduak Isong and directed by Ikechukwu Onyeka. I was very nervous because that was my first time on camera. It was a nerve-wracking but fun experience.
I'm curious to know. How long, on average, does it take you to memorize a script? 
I study a script several times before production. It depends, but usually, I try to study my script for three weeks before we start shooting so that I become that character and I am not just memorizing the lines, but feeling and interpreting the role.
What was the most challenging role you have taken so far?
The most challenging role I have played was in a television series on Africa Magic called Riona. I was a crazy, obsessive and delusional concubine.
What roles would you never take?
I will not be willing to take any form of nude role.
What roles have you always wished to take and which director would you like to work with?
I would love to play a hired assassin, a professional athlete or a deranged woman. In terms of directors, I would love to work with Kunle Afolayan, Biyi Bandele, and Johnny Barbuzano Ferry
No doubt there will always be challenges in the path you have chosen. Can you highlight some of those challenges and how you tackle them?
Nigerian actors do not get paid enough. The payment is still quite low for the average actor. It's an ongoing challenge which I hope will get better as Nollywood attracts more investors in the industry. And more financing that will enable an increased budget for production and by extension the actor's payment.
READ ALSO: 10 Best Dressed Female Celebrities at the AMVCA 2022 Award Night
What is your take on the sex-for-roles scandal in the industry? Is it a rumour you would like to debunk or an affirmative occurrence?
I personally have not been a victim of sex for roles. For all the movie and TV roles I have gotten, I have followed due process by auditioning and then eventually getting selected based on talent, merit and performance.
Where do you see Nollywood in a few years to come? 
I see the Nigerian film industry producing world-class, high-quality films with intriguing and captivating, home-bred storylines. Nollywood films are already on globally respected streaming platforms like Netflix and Amazon Prime. I literally see Nollywood breaking into the international market and getting the respect and recognition we deserve all across the world.
Where do you see yourself in the next five years? 
I see myself producing top-notch films that bring to the bare core, developmental, cultural and Sub-Saharan African issues and stories that the world needs to hear. And I also envision myself as a household name, who would have also delved into the international terrain in my industry. I basically envision myself successful, happy and thriving.
What are your likes and dislikes as a person?
I love loyalty, kindness and consistency in human relationships. I dislike disloyalty and pretentiousness
Would you thrive if given a comic role to play?
Honestly? No. I don't think I am funny. I believe comedy is a God-given gift and you cannot force it. Comic actors like Osuofia, Mr Ibu, Akin, Paw Paw and the late Sam Loco Efe are natural comic actors. However, I am open to exploring comic roles.
Advice to aspiring actors?
Keep auditioning, keep doing monologues and theatre productions. Do not give up on going to auditions because you never know which one will be your big break. Also, find another stream of legitimate income because pay won't always be great and some producers owe.
READ ALSO: Dancer, Kaffy Celebrates Birthday With Dazzling Pictures