Ryan Reynolds doesn't mind sharing the spotlight.
All eyes were on the actor when he received a star on the Hollywood Walk of Fame Thursday. During his heartfelt and humorous speech, Ryan thanked his family and gave wife Blake Lively a special shout-out. "You are the best thing. The best thing that has ever happened to me, second only to this star. You make everything better—absolutely everything in my life better," Ryan said. "You've made me the father of my dreams when I thought I only had fun uncle potential."
To mark the occasion, Ryan and Blake brought their two daughters to the outdoor ceremony. It marked the first time the couple attended a public event with James Reynolds and their newborn daughter, whose name has not been revealed. After Ryan's speech ended, he invited his family to take a few pictures with him. At one point, little James stole the microphone—and in doing so, also stole the hearts of everyone in attendance, including Ryan's friend Anna Faris.
Ryan is used to letting his little girl steal his thunder. "I have no problem with that at all," the Deadpool star told E! News' Carissa Culiner afterward. "It wouldn't be the first time. Trust me."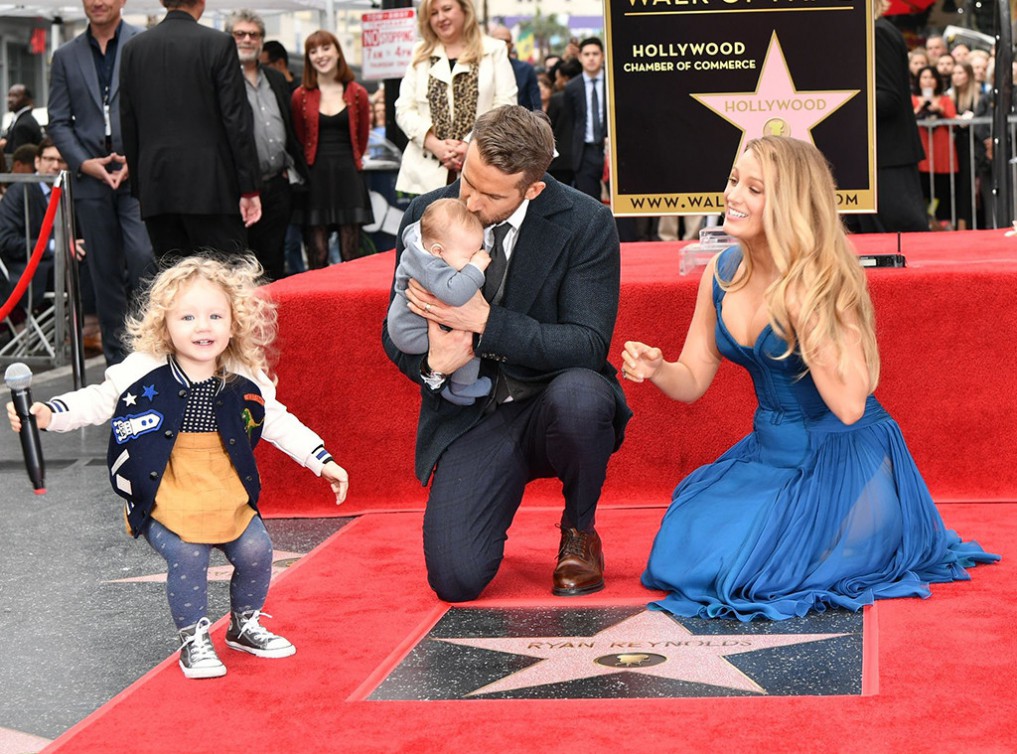 Receiving a Walk of Fame star was "hard to process," he added. "It's one of those things that only happens once. It's a great moment. Just to be here with all these people who helped put me up here is special. People dating back 20 years in my career are here today, so it's great."
It's been a banner week for Ryan, who days earlier received a Golden Globe nomination for Best Performance by an Actor in a Motion Picture (Musical or Comedy). He's up against The Lobster's Colin Farrell, La La Land's Ryan Gosling, Florence Foster Jenkins' Hugh Grant and War Dogs' Jonah Hill. "It feels really good," Ryan told E! News. Deadpool also received a nomination for Best Motion Picture (Musical or Comedy). "It's exciting. Really excited bout that. Really excited that the movie got recognized as well," the actor said. "I think that's even more special."
Given his busy schedule, Ryan hasn't had any time to buy anyone Christmas presents. "I'll do it right now. I think there's a Sephora here somewhere," the actor laughed, "so I'll do that today."