Wait oh! JJC Skillz co-directed Funke Akindele's new movie: "She Must Be Obeyed". Are you seeing what I'm seeing? Have they reconciled?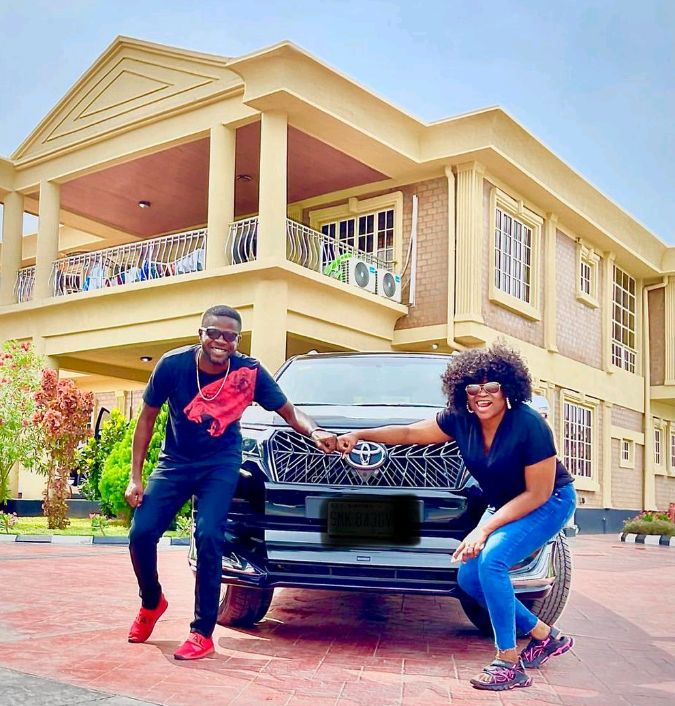 Funke Akindele shared the official trailer of her movie: "She Must Be Obeyed" and she tagged her ex-husband, Abdulrasheed Bello also known as JJC Skillz as the co-director of the movie. Read also: 'She Must Be Obeyed': Funke Akindele Might Become A Force In The Music Scene
On his part, JJC Skillz also shared the trailer tagging himself and Funke as the directors of the movie. This has generated mixed reactions online, as many of their fans are wondering whether they have reconciled.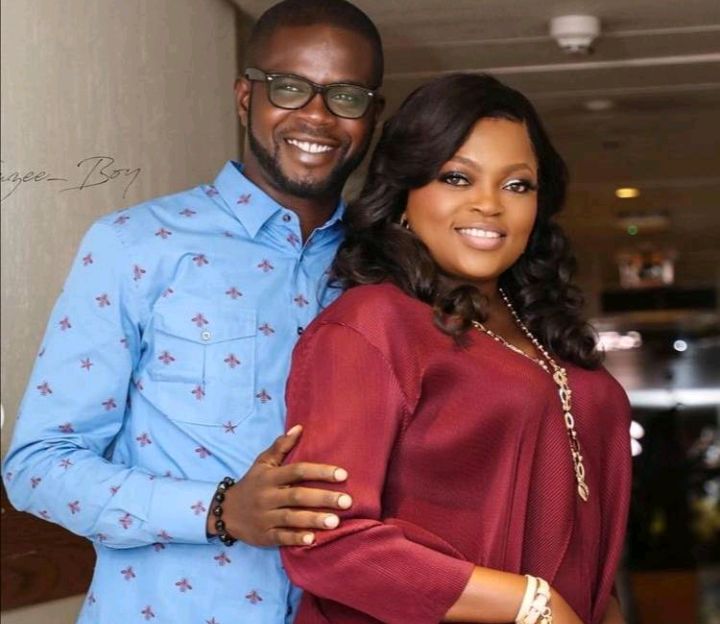 Recall that Funke and JJC Skillz broke up in 2022 and their marriage failure made the news big time. Infact it was the biggest scandal that rocked the entertainment industry last year.
Following their breakup they both started pursuing their careers separately with Funke Akindele removing 'Bello' from every of her projects. Read also: Fun Facts About American Actress, Keke Palmer
However it is surprising that JJC Skillz co-directed, "She Must Be Obeyed" alongside Funke Akindele, which is about to premiere on Prime Video.
Could they have reconciled and back to their normal love lives? Probably work brought them together. You know that ideology, where you put aside your differences and work together for success. Even though they may return to beefing each other after work. Read also: Actress, Yvonne Jegede mocks Naira Marley, Sam Larry over Mohbad's candlelight procession (video)
However Funke Akindele's new movie, might have been produced before they broke up. There was a time around 2021/early 2022 there about, during which, JJC Skillz hinted at both of them cooking up the project "She Must Be Obeyed". JJC Skillz had shared Funke' picture (now deleted) with the caption "She Must Be Obeyed".
Checkout what their fans have to say:
@Sphagetti Bolognese wrote, "Shey una don reconcile ni Abi na project wey una do before una divorce?".
@Shaddy Toks wrote, "Reason why them no dey put mouth for husband and w!fe matter. Happy for you guys".
@ Miz Helen wrote, "Una go just dey make person laugh for this Insta. Why una no tell us say una don settle publicly since u brought ur separation publicly. Deh play".
See screenshots below,