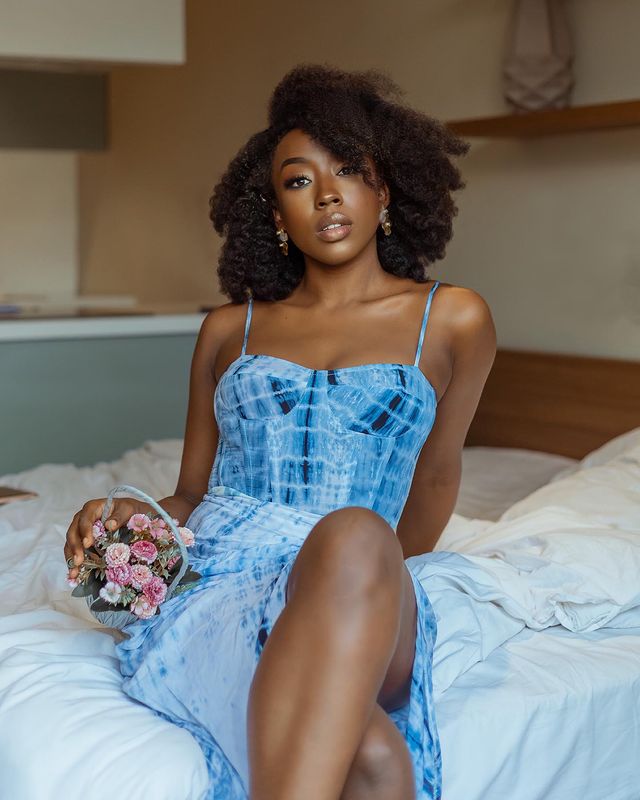 Nollywood actress, Beverly Naya has taken to social media to reveal the secrets to happiness.
The actress, who has recently been absent from the screen, gave what she called a self-care tips.
READ ALSO: Davido's children: Meet David Adedeji Adeleke's sons and daughters
Beverly Naya explained that the first secret to happiness is to love oneself and to take a breather when stressed.
She recommended everyone to live their entire lives normally, such as going on a stroll, eating their favorite food, watching their favorite show, and so on.
Beverly Naya also advised taking a break to take charge of oneself and take time to refill.
She wrote,
"To fall in love with yourself is the first secret to happiness.

Self-care tip: Feeling overwhelmed? Take a step back and breathe.

Take a walk, eat your favourite meal, watch your favourite tv show, call a friend to talk about whatever, or pick up a new hobby.

Whatever you decide to do, just know that it's ok to pause in order to centre yourself again. You can't pour from an empty cup, so take some time to refill, and enjoy that feeling unapologetically."