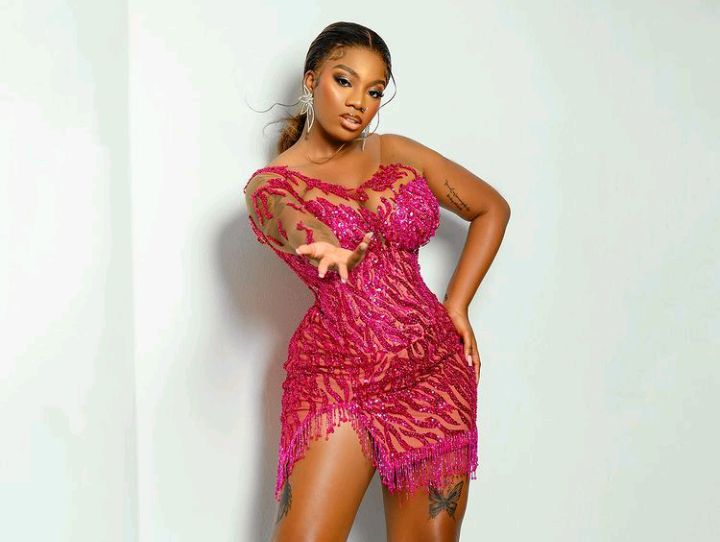 Former Big Brother Naija housemate Angel Smith has  revealed the height of trolling she was subject to on social media.
The 23-year-old writer stated in an interview that trolls went to the extreme by creating an obituary posters with her name on in during the Big Brother Naija 'Shine Ya Eye' edition in 2021.
Read Also: Papaya Ex is two weeks pregnant" Instagram influencer Funmi reveals
Angel's experience in Biggie's house in 2021 was characterized by her candid discussions about her personal battles with mental health.
She said,
"This season on Big Brother, I struggled to be vulnerable a lot because in 'Shine Ya Eye' 2021, I talked about my mental health and how much I struggled a lot, and they [trolls] started using it against me. I mean, there were all sorts of narratives that I'm a crazy person, I belong in a mental hospital…"

"It's hurtful to hear those things. I saw a tweet in 2021, someone said, 'Very soon she would soon h**t herself.' Because I spoke about self-h**ting.

"There were a lot of hurtful things I came back out to [in 2021]: People made obituary posters for me."
See video below
People made obituary posters for me. Angel really went through a lot 😢 #BBNaija #BBNaijaAlIStars pic.twitter.com/txJieHHiBD

— Hero Daniels🇳🇬 🇿🇦 (@hero_daniels) September 29, 2023
Read Also: Fun Facts About Mercy Eke As She Clocks 30