The Big Brother Naija, BBNaija 2021 competition is on going and one housemate, Tega Dominic, who is reportedly married has continued to trend for all the wrong reasons.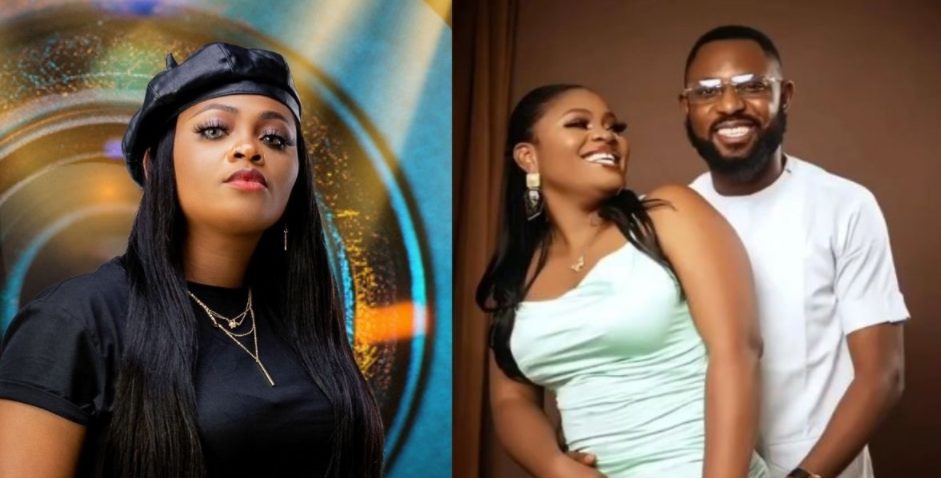 Tega and fellow housemate, Boma recently sparked social media outrage after a video of them kissing and cuddling went viral.
The pair are alleged to have had sex, especially after Boma was seen reaching for tissue paper while still under the duvet.
Nigerians took to social media to drag life out of Tega and call her names for engaging in such an act as a married woman.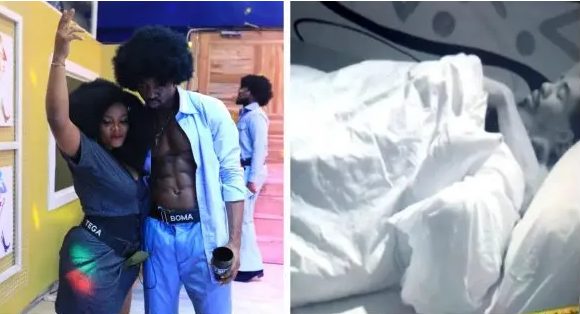 One Nifemi Ayodeji commented, "So people who say family is everything ,no be for everybody o .. to some people like this girl , fame is everything …. God abeg give us wife wey get sense"
Another Instagram user wrote, "Ppl are more and more desperate to become famous 😢 I hope they don't have kids"
However, Tega's husband, took to social media to defend her action. According to him, he has cheated on her in the past even on their matrimonial bed, so he understands her.
His reaction didn't sit well with Nigerians as they continued to drag him for allowing his wife participate in such a reality show, knowing she might cheat on him.
In a shocking twist, Tega was caught on tape telling Boma that whatever her actions are, she doesn't regret as she is ready to lose her marriage for the fame and money she can get from the BBNaija show.
Also, Boma's team has denied that he slept with her.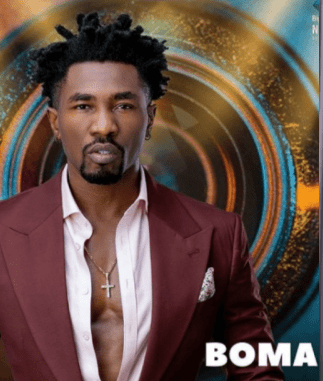 Boma's team in a statement posted on his Instagram page, said: "Our attention has been drawn to blogs and persons posting vilifying, unconfirmed and false stories about Boma. We try to keep only positive vibes here – but it is important that we clear the air once and for all.
"Regarding the false report about Boma's conversation with Pere, it is important to note that it NEVER HAPPENED. Pere made those remarks as part of a truth-or-dare game to throw Boma off his game.
"At NO point did Boma speak to Pere and make disparaging remarks about Tega. Unfortunately, the comment from the game was taken out of context and people believe it to be the truth. It is NOT. Boma NEVER said anything of the sort to Pere."
Also, popular social media influencer, Cubana Chiefpriest has opined that Boma is heartless for sleeping with Tega knowing she is married.
He claims that God punished his beloved David for this, and that young men should avoid married women.
He claims that Boma publicly stating that Tega's private smells like fish is humiliating to both Tega and her husband.
He wrote;
How Will You Comfortably F***k A Married Woman, Then Publicize it And Above All Humiliate And Berate The Woman N Her Husband Saying Their Pu**y Smells Like Fish. The Punishment Of F***kin A Married Woman Knowingly Is Deep Even King David God Most Beloved Was Punished Severely By God For Doing It, His Child Died And His Wives Cheated On Him Rapidly, Dear Young World Try Avoid Married Woman Don't Ever Be Heartless Like Boma.