Emmanuel Ugolee, a popular Media personality, voice actor and author, who is currently in the US was rushed to the hospital in an ambulance after he suffered a scary episode.
Emma, who was diagnosed with a kidney disease years ago, recounting the experience, said it was "scary".
The popular TV broadcaster shared a video of himself lying inside the ambulance, with tubes attached to his body.
Medics finally succeeded in stabilising him and he took to Instagram to reiterate that "What God cannot do does not exist".
He also shared a photo he took in front of the hospital after he felt better.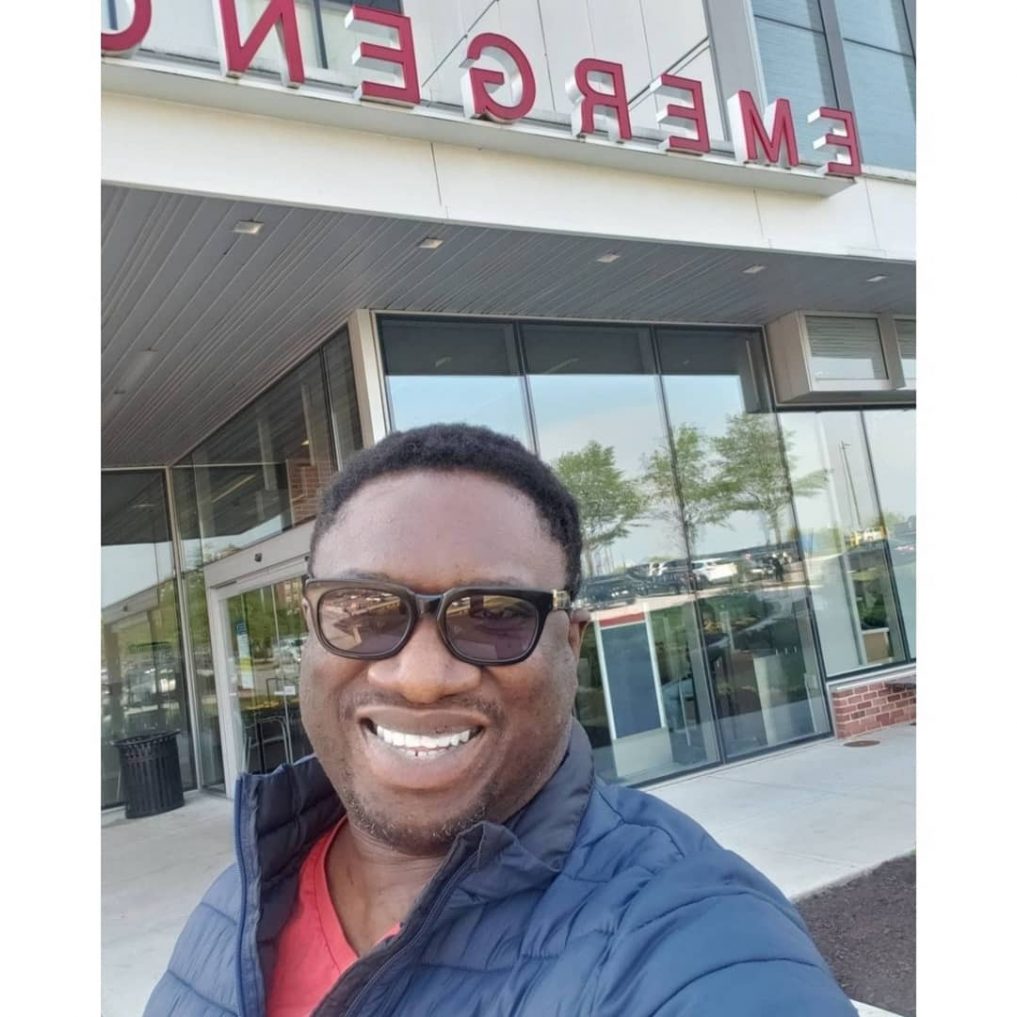 Sharing a video, he wrote:
I know that some take these words for a joke : "What God cannot do does not exist" but my brother / my sister, there is nothing ò!
This 1st slide is me at 3am this morning. Taking a ride in the ambulance after a 911 call. The episode was definitely scary. In the midst of all the nnwi-nnwor – nnwi- nnwor and trying to get me stabilized, those 4 guys showed up. You know the ones with the suits, ties and coffin on thier shoulders.
I laughed, and with the strongest ever of faith and from the deepest part of my belly, I roared my 2 favorite words at times like this. "NOT TODAY!!!" .
The raw conviction in my voice and those niggas scampered.
Midway into my trip I asked for my phone to continue my documentation of this movie where the actor never dies.
Fear is a strong emotion but Faith is a stronger force. As panick tried to seize my mind I decided to call someone who I know, never panicks for some positive energy. That's the role of my friend @ugodre
Of course he didn't let me down. Stayed calm and just stared. Then said you'll be fine. My reply "Pally you know I'm rugged like that. Full gangster" He laughed and that was all I needed. My mind had gotten rid of the tension and my body had no choice but to follow suit.
Anyway 6 hours later. 2nd slide shows me a few mins ago on my feet. Like a movie right? Who does that? Well the answer is Me, You and anybody else who refuses to go down. Who fights with everything to conquer any daunting situation. Any who has the faith that there is truly NOTHING God cannot do.
The Doctors recommended serious doses of dollarmicin and nairaphenol. DM me if you know where I can get some. They say it is vital for my healing. The more I see it, the better I feel. I'm sure they know what they are saying. These doctors are experienced. Pls comply.
Meanwhile it's the fresh stomach for me. Ahn Ahn. Lol.
God is still in the business of daily miracles. I am all the proof you need. As you speak, so shall it be.
Watch the video below.