The Marco and Maria collection displayed at the 2015 bride fashion week in Barcelona contained lots of details in the Outfit showcased. The collection is very magnificent with feminine touch showcased in the dresses.
Read also: Fashion Video Of The Week: Christian Cowan Spring Summer 2022 NYFW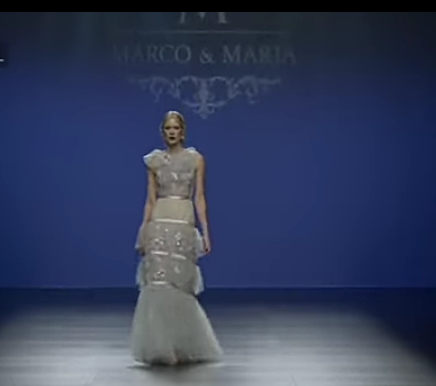 Marco and Maria is a made in Spain Fashion brand that has dealt mostly in bridal and evening dresses with handmade finishing techniques since 1990.
Read also: Wedding Gown Styles And Their Meaning For The New Bride
The details of the dresses and how each dress is uniquely designed to make the collection special. The collection consists of wedding dress in both White and black colors. The Chiffon fabric was one of the fabric used in styling the wedding gown.