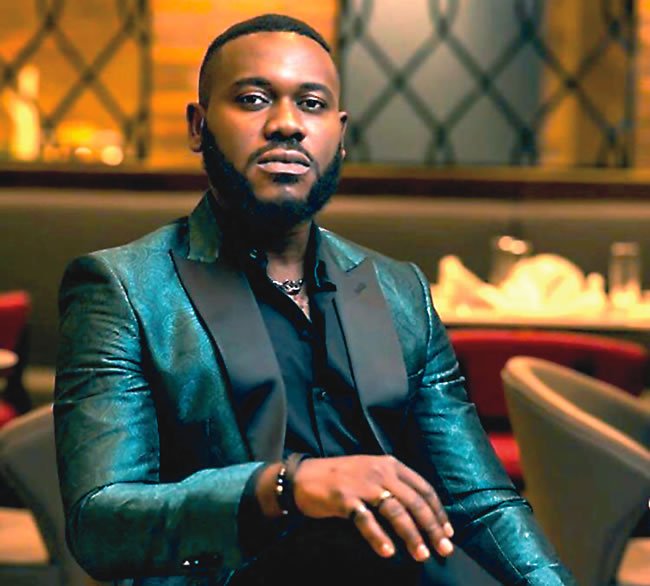 High-profile Nigerian actor Deyemi Okanlawon, in what he tagged an "open letter,'' advised men and women not to commit themselves to an intimate relationship if they are financially broke.
Deyemi said:
"If you're not yet financially buoyant perhaps it is wise to take a break from "serious" relationship and focus on building yourself… this message from the federal association of common sense is for men & women #openletter #butwhatdoiknow."
Continuing, the "Omo Ghetto: The Saga" actor noted that it is okay for people to be romantically involved with each other from time to time whether they are broke or not, but he cancelled the idea of being in a "serious" relationship when one is broke.
The theatre and voice thespian added:
"Everyone should feel free to love and date anyone at any time/stage of their lives if they so choose… but perhaps for more serious (intentional, committed) relationships you may want to approach things slightly different?"
Deyemi based his argument on the need for people to focus on building themselves financially and in all other ramifications before venturing into serious relationships.
ALSO READ: TAKE A BREAK FROM "SERIOUS RELATIONSHIP" IF YOU ARE NOT FINANCIALLY BUOYANT- DEYEMI OKANLAWON ADVISES MEN
However, Deyemi might be right on the basis that relationships are difficult to maintain when one is without cash because date nights and gifts are all purchased with money. But, there is also the need to mention that individual differences come into play if one must offer advise on this topic.
The fact that some people find it hard to maintain relationships when they are financially unstable does not mean the case is the same for everybody.
At least we know that Mike and Gloria Bamiloye, the wealthy owners of the Mount Zion film production in Nigeria, had almost nothing when they got married, but today they are very wealthy and are an example for the younger generation to follow. There are numerous other examples.