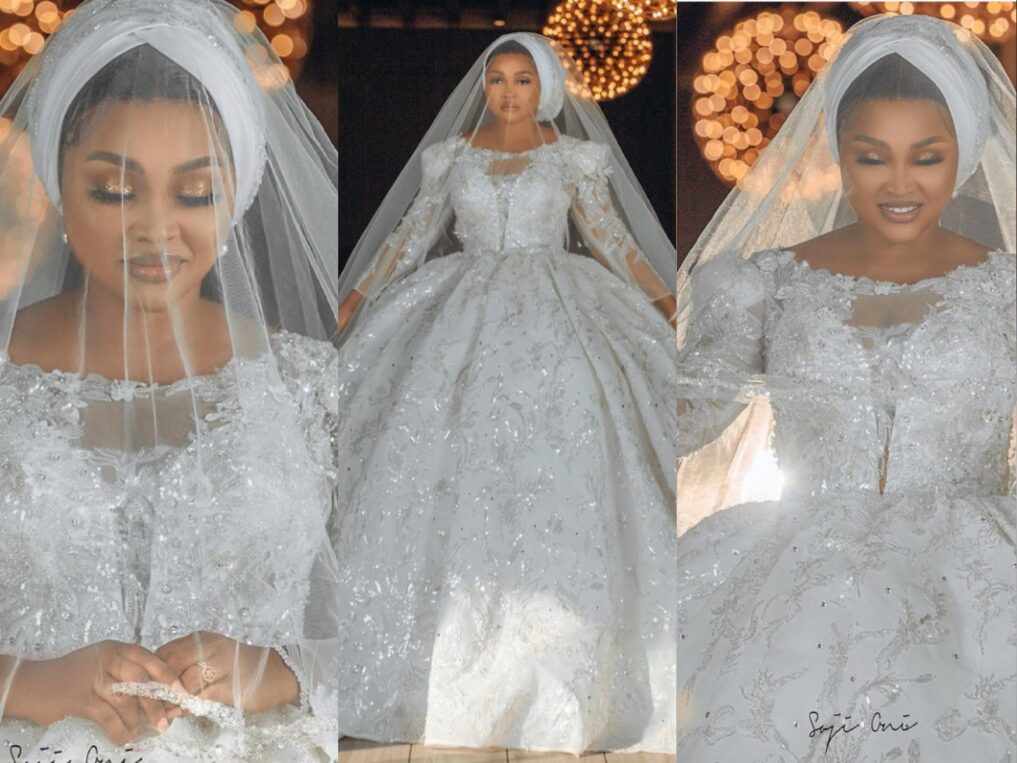 In today's glam look of the day, Mercy Aigbe stuns in a wedding gown. Popular Nigerian actress Mercy Aigbe left a lot of fans speechless with her recently uploaded Instagram post. Mercy Aigbe recently took to her Instagram page to upload some pictures of herself rocking a wedding dress.
Read also: Glam Look Of The Day: Mercy Aigbe Stuns In New Pictures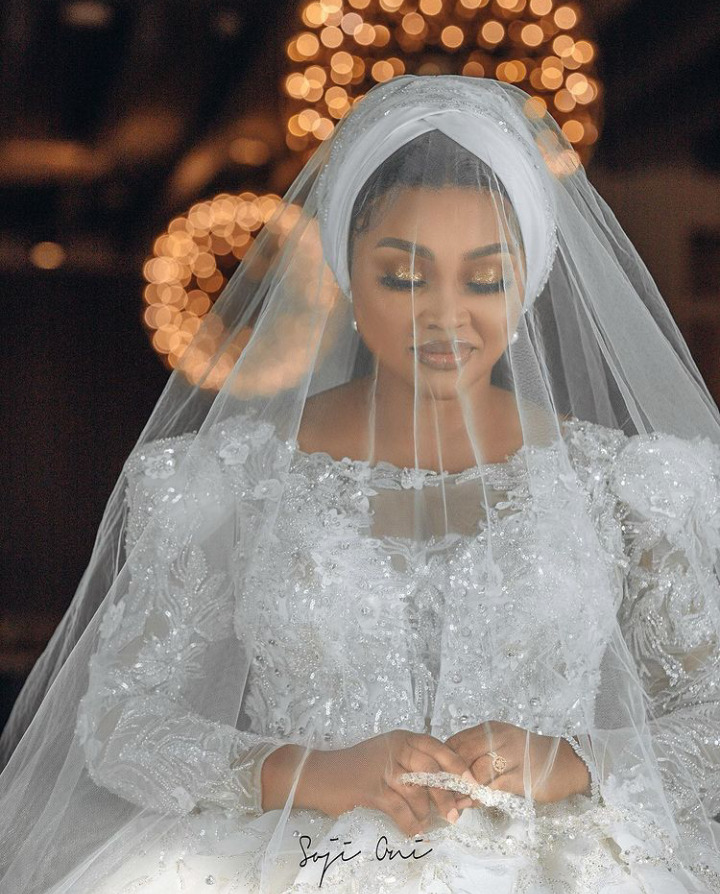 In the picture, she looks so beautiful to the extent we cannot help but be amazed by her beauty. The dress is also nicely designed and the designer deserves a commendation for a job well done. The Nigerian actress who recently got married looked a lot gorgeous in her wedding gown.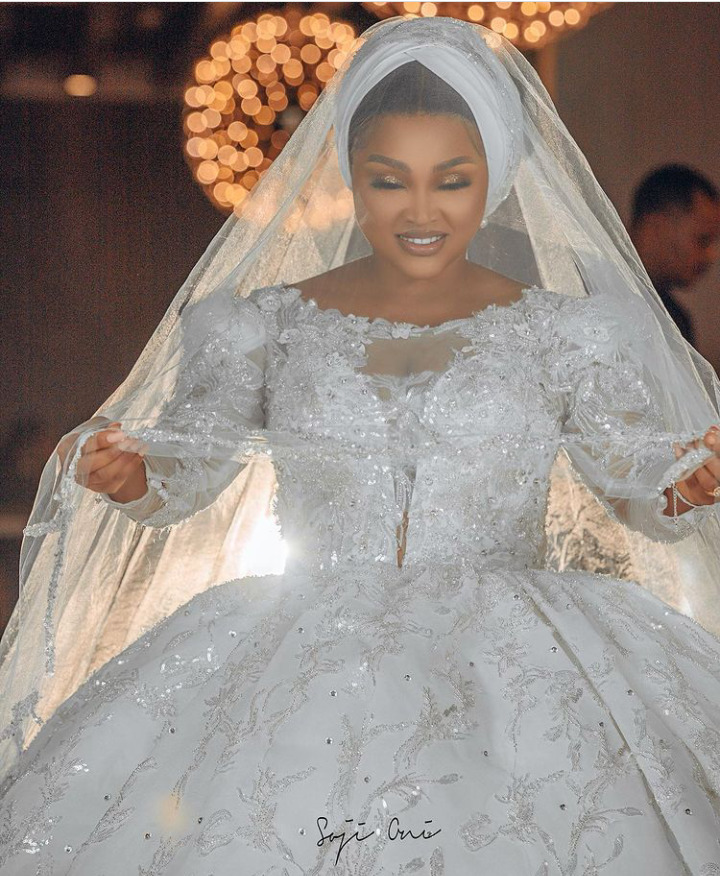 When it comes to fashion, Mercy Aigbe is a Fashionista with different creative and captivating looks. Her Abaya and kaftan gown moments are always a highlight and the beautiful actress has led different style trends in the country.
Let's take a look at her outfit below: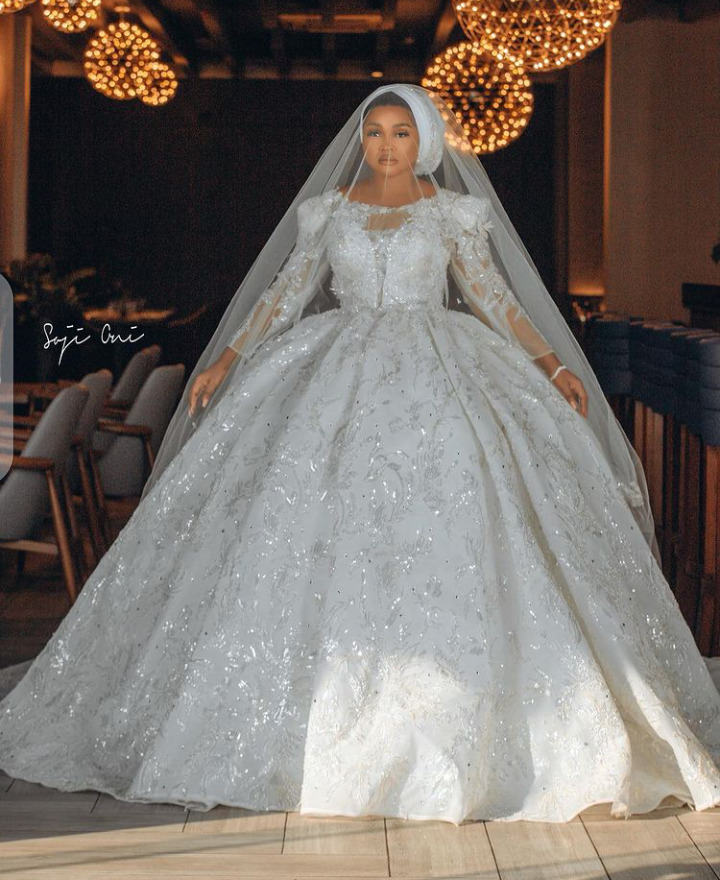 Read also: Glam Look Of The Day: Mercy Aigbe Stuns in a White Suit
In the picture above, Mercy Aigbe wore a white wedding dress designed as a ball gown. the upper part of the dress dazzles adding to the dress's beauty. A white turban is worn to cover her head and a white wedding veil covered her face. Her makeup is nicely done as she posed for a picture.
What do you think about her outfit?
Photo credit: @MercyAigbe