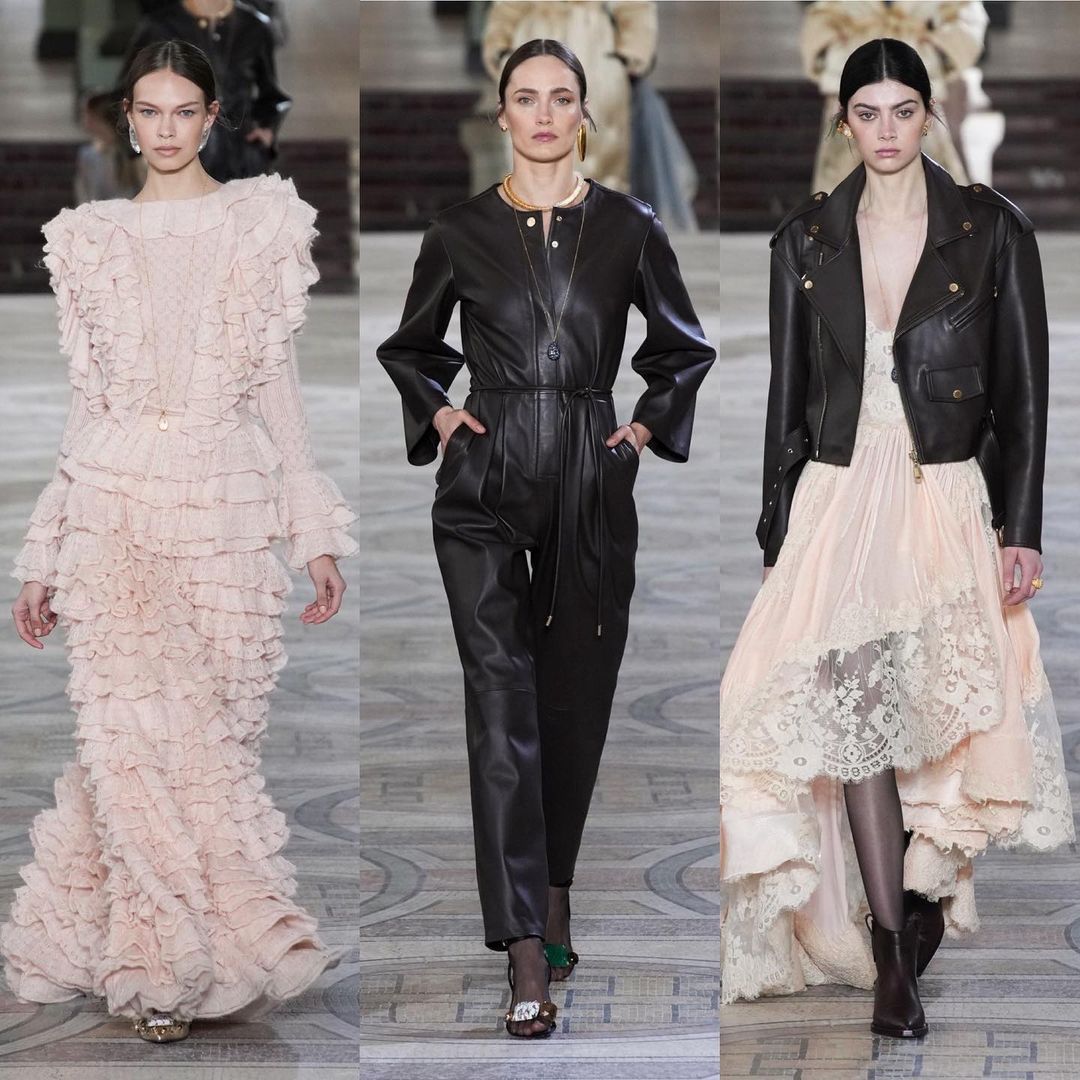 Zimmermann Runway Show for Paris Fashion Week FW23 Ready To Wear Collection brought about some amazing designs which will leave you excited. The collection which had a mixture of leather and cotton making the outfits produced look exquisite.
Read Also: Hermès Fall-Winter 2023 Ready To Wear Collection
In addition, a lace bustier over high-waisted drainpipes is paired with an oversized checkered blazer. Her wardrobe also includes floor-sweeping denim maxi skirts and shirts, which she dresses up with a snow-white bouclé jacket. And she's accessorized with cowboy boots and big gold jewelry.
A collaboration with the National Gallery of Victoria allowed Zimmermann to modify the work of 19th-century Australian painter Rupert Bunny to incorporate charming impressionist prints and a lively color palette, resulting in plenty of romance for fall. Bunny traveled from Melbourne to London in 1884, then to Paris shortly after, finally married a French woman, and his style was influenced even more by the Belle Epoque.
Read Also: 10 Designer Bags To Invest In Now
See collection below;