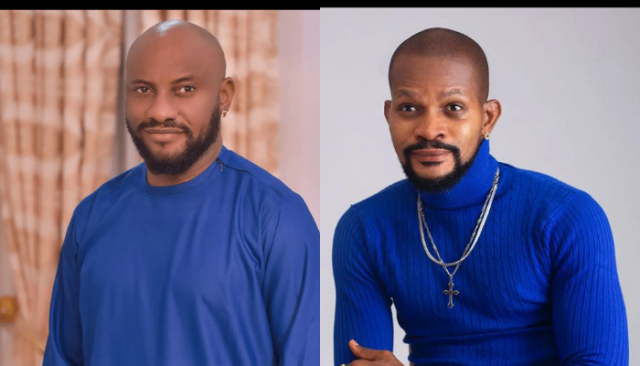 Yul Edochie, an actor, has slammed Uche Maduagwu and others for giving him marriage advice after he married his second wife, Judy Austin Moghalu, glamsquad reports 
READ ALSO: Born again Christians should show off on social media. Let the world know that all good things come from God – Actress Uche Elendu
Uche Maduagwu previously stated that Judy should not wish Yul Edochie's first wife, May, a happy birthday on Friday, September 16.
In response, Edochie referred to Madugwu as "Mr Red Bra" and "craze man" in an Instagram post.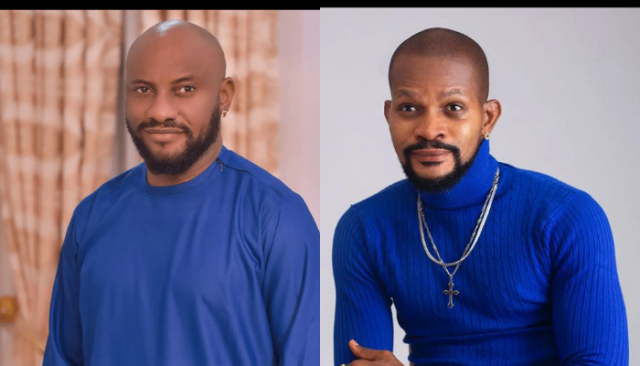 Before giving marriage advice, the actor, who went on to list his accomplishments, asked Maduagwu, who is also his colleague, to decide whether he is a man or a woman, have children, raise a family, and have some successful years in marriage.
He penned;
For my problem, no one goes to a marriage counselor.
Even a lunatic would never marry a marriage counselor.
A crazy man who can't decide whether he wants to be a man or a woman is also giving me marriage advice.

My first child is 17 years old and attending university.
I have four more very attractive and intelligent children.
You, your manhood isn't even confirmed, na you want to give me marriage advice?
For the past 12 years, I have risen to the top and established myself as one of Africa's greatest actors; what have you accomplished?

In 2017, I set a record as the only Nollywood actor to run for Governor and finish the race.
Since then, I've been an outspoken supporter of good governance.
What have you accomplished in those years? Nothing, you purchased a red bra.

Only God knows how messed up you were in 2004, the year I got married, if you're this messed up in 2022.
Do you want to give me marriage advice?
Sad.

This world does not scatter truthfully.
People no longer know their friends because of social media.
You jump on any matter that does not concern you in order to gain clout.
Mr. crimson bra, First, decide whether you want to be a man or a woman, and then get married.
Have children, if na manhood you get use am born, if na womb you get use am born, raise a family, and have a few successful years in marriage before you return and start giving marriage advice.
Best wishes.