Yul Edochie, an actor, has spoken out after photos of him, his second wife Judy Austin Moghalu, and their son were edited into a Christmas photo of his first wife, May Yul Edochie, and their children, glamsquad reports.
READ ALSO: "One man, one wife still remains the best" – Actor Jnr Pope says after his colleague, Yul Edochie justified marrying two wives
May previously shared Christmas photos of herself and their four children, with Yul conspicuously missing. "Merry Christmas!" she captioned the post. The Queen, her daughter, and the boys."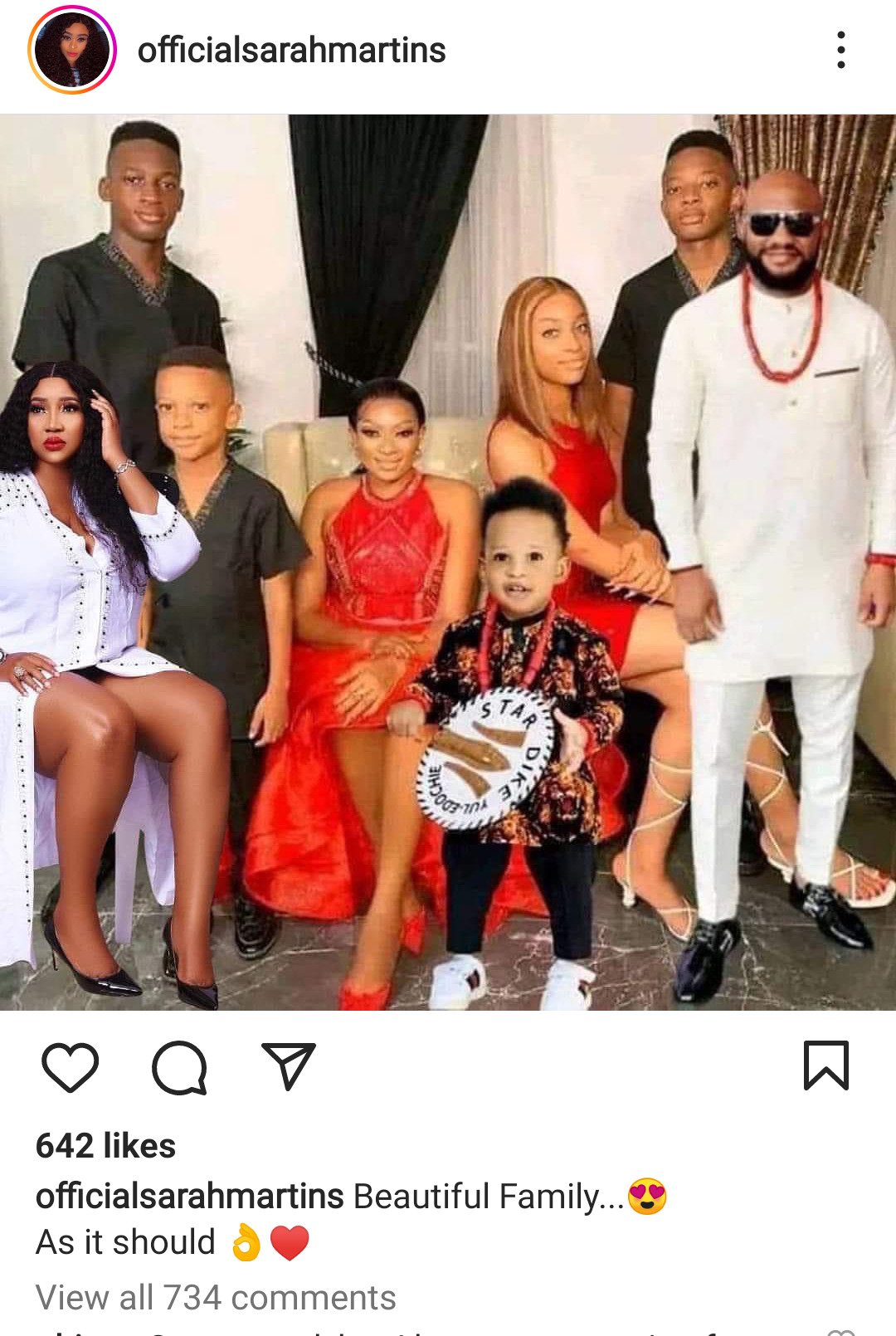 Yul later reposted the photos with the caption, "Merry Christmas. To you and yours, from my family to yours. "May the season shower us with uncountable blessings."
Sarah Martins, a Nollywood actress, took it a step further and superposed Yul, his second wife, and their son into the photo.
READ ALSO: Actor, Yul Edochie declares himself the finest man in Nigeria
Yul found the post amusing and commented in the section below.
Yes, Sarah.
That's how it should be. Lovely family.
A blessed man from a blessed family. Everyone will live in harmony, love, and joy.
Zukwanuike, May." He composed