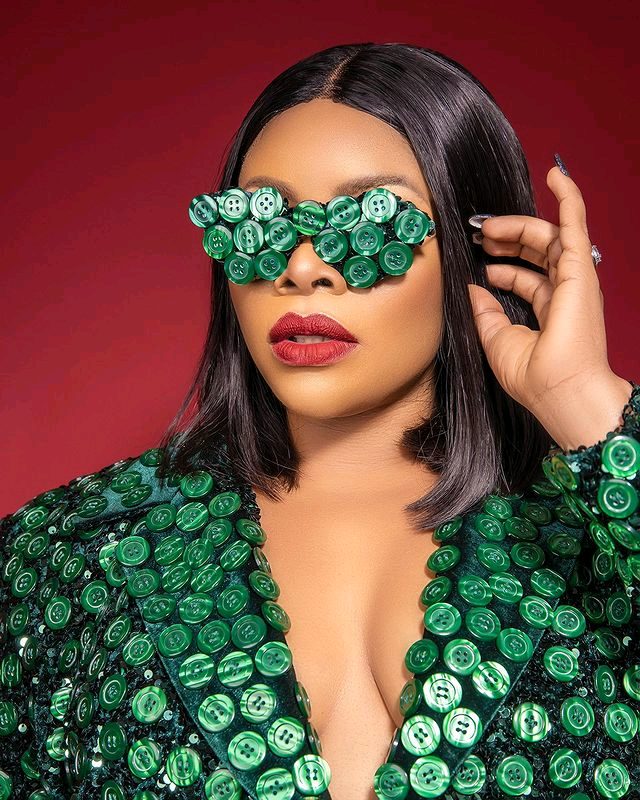 Fashion blogger, Laura Ikeji has thrown shades at Caroline Danjuma.
Laura Ikeji who called Caroline Danjuma an unhappy single mother of three who wants every woman to be single and unhappy like her.
Read Also: Caroline Danjuma reveals that she has dumped acting
It's no news that the duo have been going head on since the beginning of the reality show, Real Housewives of Lagos.
During the latest episode of the reality show,  Caroline Danjuma and Chioma Ikokwu left many of the co-stars furious when they arrived late at an event.
Laura who was still upset over their behavior took to their WhatsApp group chat to lash out at her co-stars.
Read Also: Ray Liotta dies in his sleep while filming 'Dangerous Waters'
She boldly stated that the next time there is a gathering, she would make sure she turned up late if the show organisers can not caution the ladies.
Knowing fully well that Laura was talking to her, Caroline fired back at her.She noted how she and Laura would never have been in the same class or level if not for the show.
In a recent video, Laura Ikeji slammed the actress claiming that Caroline is unhappy about her marital situation hence she will not want other people to be happily married.
She stated;
"Caroline is divorced of course she will want other people to be divorced. Is a thing na, do you think she is happy being single", .