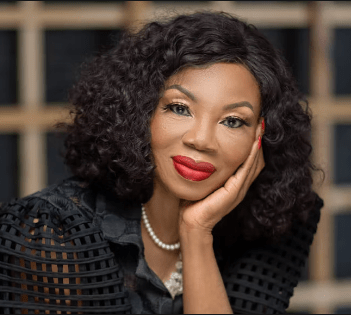 Nigerian columnist and publisher, Betty Irabor has penned a strong piece of advice to people who are still hurting from past pain.
Irabor took to Micro-blogging platform, Twitter to share her thoughts.
Read Also: Maureen Esisi reveals that gay men who trap women into marriage deserve life imprisonment
She noted that in order to heal from past hurt and pain, it is necessary to dismantle the shrine that has been erected to remember the hurt and the perpetrators.
She tweeted:
Sad d way many ppl have simply refused to let go & move on from past hurts and pain. U can't heal until u dismantle that shrine u mounted in remembrance of ur pain & d perpetrators. it's time to declutter ur mind. Let dem go. U can't make anyone be with u. Be kind to urself. '
Read Also: Video: Singer, Chike acquires new cars and house
Betty Irabor's biography
As a renowned media personality, publisher, host, speaker, author, entrepreneur, and philanthropist, Betty Irabor has made a significant impact in her various fields of work.
She is the Editor-in-Chief and founder of Genevieve Magazine, a successful fashion and lifestyle publication.
Betty founded the Magazine in 2003 to tell the success story of Nigerian women and showcase their lifestyle in colourful ways after the noticed the gap in the publishing sector in Nigeria.
Personal life
Betty was born on 25th of March, 1957 and hails from Edo State. She was raised by her mother who was a seamstress after she lost her father who was a Nigerian police officer.
She has a Bachelor's degree in English from University of Lagos
She tied the knot with Soni Irabor, a seasoned broadcaster, marketing communication expert and public speaker in 1983.
They are blessed with a son and daughter, Omoruyi Irabor and Sonia Irabor. Her daughter, Sonia Irabor is an Editor at Genevieve Magazine.
Work
Having obtained a Bachelor's degree in English from University of Lagos, Betty practiced Journalism in National Concord for five years. While at National Concord, she served as a feature writer and was later promoted to assistant feature editor.  Afterwards, She later teamed up with her husband as Managing Director of Ruyi Communications Ltd.
As an author, Betty has published two books, 'Morning Dew' and 'Dust to Dew'.
Her first book, 'Morning Dew' was a clarion call for women to live a purposeful life. Meanwhile her latest book, Dust to Dew is a chronicles of her journey through life, her battles, insecurities and her fights against mental health and depression.
She hosts a talk show, 'Life's Lessons with Betty Irabor' on Lindalkeji's TV. Betty uses the platform to share her life experience with viewers. She also brings guests on board who share their unique inspiring stories.
Genevieve Pinkball Foundation
In 2005, Betty Irabor founded the Genevieve Pinkball Foundation (GPF), a non-profit initiative of Genevieve Magazine, to increase awareness, prevention, education, and access to screening and treatment for breast cancer in Nigeria. Since its inception, GPF has expanded its mission to provide treatment for cancer patients who cannot afford it.
The foundation holds events annually to raise funds for free surgery, chemotherapy, radiotherapy, and breast reconstructive surgery for patients. In 2014, GPF partnered with Access Bank and other leading brands to host an annual run/walk/cycle event to raise awareness for breast cancer. The foundation has also donated a mammography machine to the Lagos State Teaching Hospital to facilitate early diagnosis of breast cancer.
Read Also: Stars of 1968 Romeo and Juliet film sue Paramount for $500million – See details