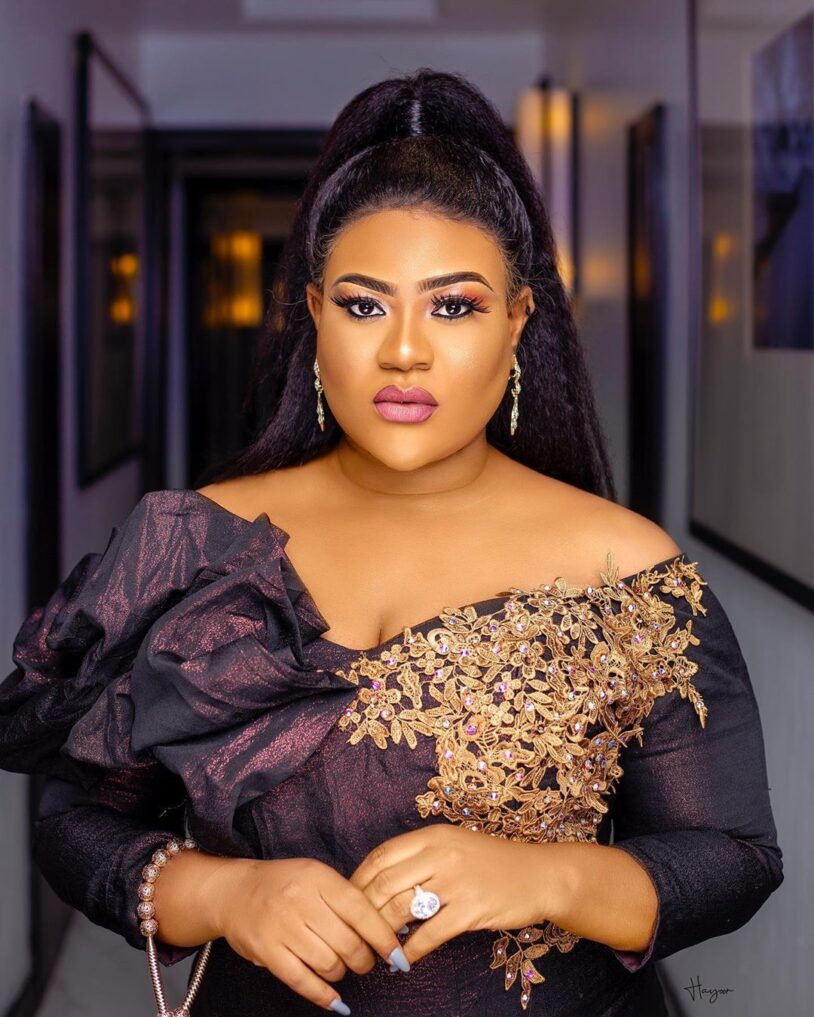 Controversial actress, Nkechi Blessing Sunday has reacted to the mixed reactions and backlash she received for sharing dildos at her mum's remembrance
Glamsquad reported that Nkechi Blessing took souvenir sharing to another level after she handed out 'dildos' to her guests.
Before distributing the dildos, she called on single or divorced women, charging them to make do with the sex toy. An action that caused Netizens to slam her. Read here
Read Also: Tyson Fury Sets Anthony Joshua Ultimatum, Says 'If It's Not Done By Monday, I'm Moving On'
Reacting to all that is being said about the dildos and party, Nkechi Blessing set the record straight and stated that the event wasn't her mother's remembrance party but rather her posthumous birthday.
It is recalled that the late Mrs Gloria Sunday passed away a few days before our birthday. Nkechi Blessing revealed that on her mother's one-year remembrance, she took to the streets to feed the less privileged and had quiet and prayer.
She lashed out that nobody said anything but when she decided to celebrate in a little way, hence, the sharing of dildos as souvenirs everyone becomes a judge – "not like you all deserve any explanations what I choose to do with my own life".
See her posts below,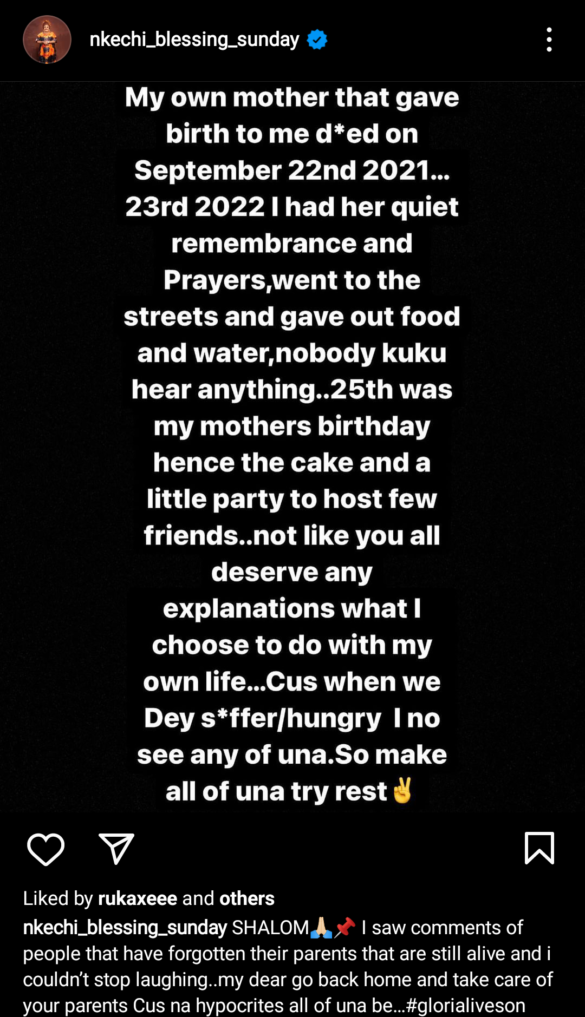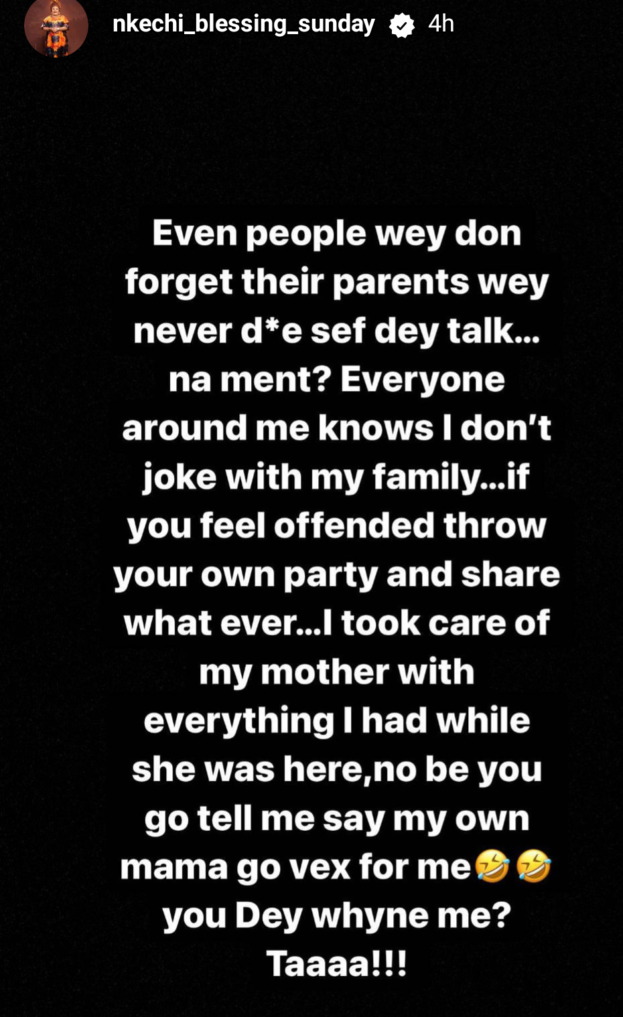 Read Also: Comic actor, Okon Lagos and movie maker, Frank Ufomadu clash on Instagram – See details