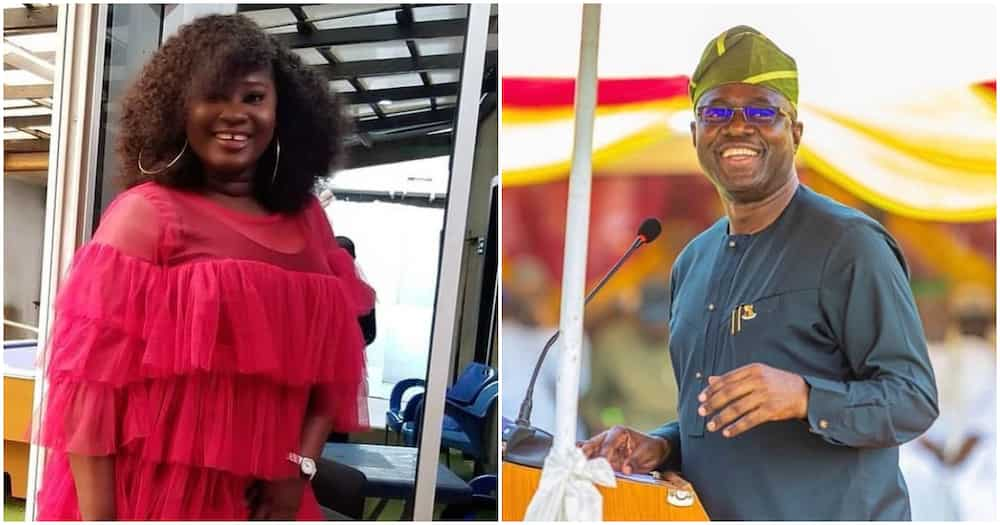 Nollywood actress Yetunde Bakare has urged Nigerian politicians to emulate Oyo State Governor Seyi Makinde, who easily got reelected into office because he is competent and loved by his people.
In an open letter, the thespian hailed Makinde and cited the jubilation around Oyo State following his announcement by the Independent National Electoral Commission as the winner of the March 18, 2023 gubernatorial election.
Bakare said:
"Dear Politicians y'all need to learn from GOV SEYI MAKINDE of OYO STATE, his people love him because he's a good man and they started jubilating, chanting his name even before INEC starts counting all the results. Now that you know the citizens know better and they deserve the very best y'all need to sit tight and do better.''
ALSO READ: IS YETUNDE BAKARE RIGHT IN SAYING MUSLIMS ARE MORE UNITED THAN CHRISTIANS
She also urged politicians not to wait until the election period to fulfill their promises to citizens as part of their campaign strategy:
"Don't always wait till your tenure is almost over before you start doing the needful in other to use it to contest for 2nd term! We're not dumb and we don't have amnesia so we'll always remember everything you do and hold you accountable! Don't get too comfortable because of today's win, work for the people as promised and see how you'll be accepted with love and no struggles."
Bakare, who has been vocal about political topics, noted that citizens deserve better from politicians because there is now an awakening on their side to elect the right candidates for positions.
Makinde has been celebrated around Oyo State following his landslide victory at the polls.